Sungai Sibuga assemblyperson Musa Aman has claimed that he has the numbers to form a new Sabah government, while Chief Minister Shafie Apdal is claiming otherwise.
At a press conference in Kota Kinabalu this evening, Musa (above, right) claimed that he has secured statutory declarations from enough state assemblypersons supporting him.
He did not state the numbers. When asked how many assemblypersons have sided with him, he said, "We have enough to form a government with a simple majority."
Sabah has 60 elected state assemblypersons.
An additional five are appointed by the state government with full voting rights.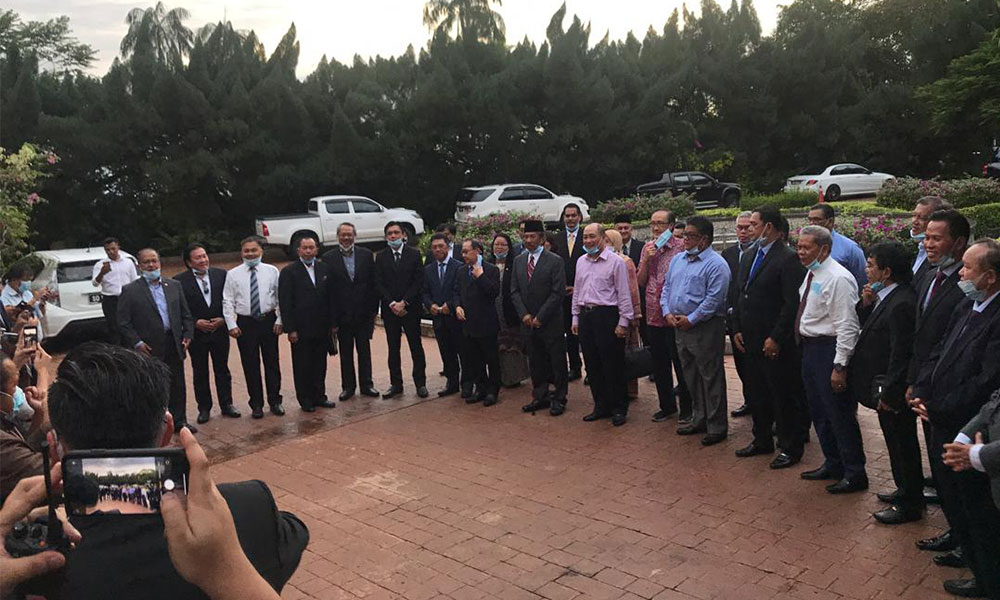 Musa claimed that Home Minister Hamzah Zainudin and Mohd Nardin Awang, the political secretary to Prime Minister Muhyiddin Yassin, had told the Sabah governor Juhar Mahiruddin this afternoon to inform the latter of the latest developments.
Following this, Musa claimed he has been instructed by the governor to submit the statutory declarations.
Meanwhile, a source from the Sabah Chief Minister's Office said Shafie is expected to make a statement soon on his numbers.
It is understood that Shafie too has a set of statutory declarations from assemblypersons pledging allegiance to him.
"Musa does not have the numbers. Shafie will make a statement soon," said the source.
As of yesterday, the Warisan-led government - which includes allies Upko, DAP and PKR - collectively held 43 or slightly over two-thirds of the 60 elected seats in the state assembly. - Mkini