Warisan permanent chairperson Liew Vui Keong lambasted former Sabah chief minister Musa Aman for criticising the dissolution of the state assembly.
"It (the dissolution) puts an absolute end (to) Musa's insatiable thirst and desire to wrest power in Sabah through the backdoor and form an illegitimate state government without the people's mandate and certainly one without a moral compass.
"An absolutely heinous and utterly shameless coup tainted with party-hopping, betrayal, and money politics," Liew (above) fired at Musa in a statement today.
Liew, who is also Batu Sapi MP, said it was an "admirable and courageous" move by Shafie Apdal, who is now Sabah's caretaker chief minister, to ask for a dissolution of the state assembly.
Shafie's move to dissolve the assembly and commence snap polls was seen as returning power to the people. Liew said the move has been supported not only by Sabahans but by all Malaysians across the country.
"They (the people) do not support an illegitimate backdoor government motivated by money politics, nor do they fancy being robbed of their democratic right to choose their own government.
"Shafie's quick action to immediately dissolve the state assembly ensured them of this democratic right," he said.
Liew, a former deputy minister in the Prime Minister's Department, pointed out that the only people who appear to be displeased over the dissolution were Musa and his "political frogs" who even seemed "fearful of elections".
He called it ironic that while Musa claims to have majority support to become the chief minister for Sabahans, Musa seemed to be hesitant to place his political future in the hands of the people via the polls.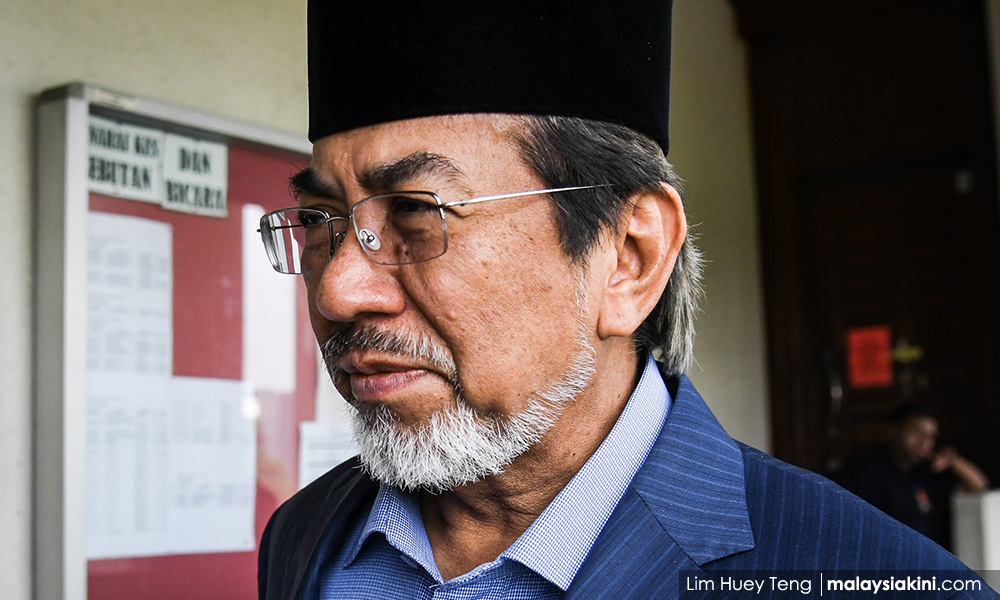 He also described Musa's remark that there should not be an election now due to Covid-19 as "hogwash", adding that Musa (photo) himself attempted several times to wrest power from a democratically-elected government during the pandemic.
"But to have Sabahans democratically now do this is unwise? Even hypocrisy and shamelessness must have limits.
"There is absolutely no reason why we cannot hold our state elections in the next 60 days," Liew said.
The Election Commission (EC) had said on July 16 that they are ready to hold elections at any time, anywhere in Malaysia, and that the pandemic is not a hindrance, he said.
The EC had already identified SOPs and mechanisms to facilitate the people's right to vote despite the pandemic, as was demonstrated in the Chini by-election and the upcoming Slim by-election.
Not only that, Liew said, but Singapore and South Korea had also held their general elections within the last few months in the midst of the pandemic, and as such, there is no reason why Sabah cannot follow suit.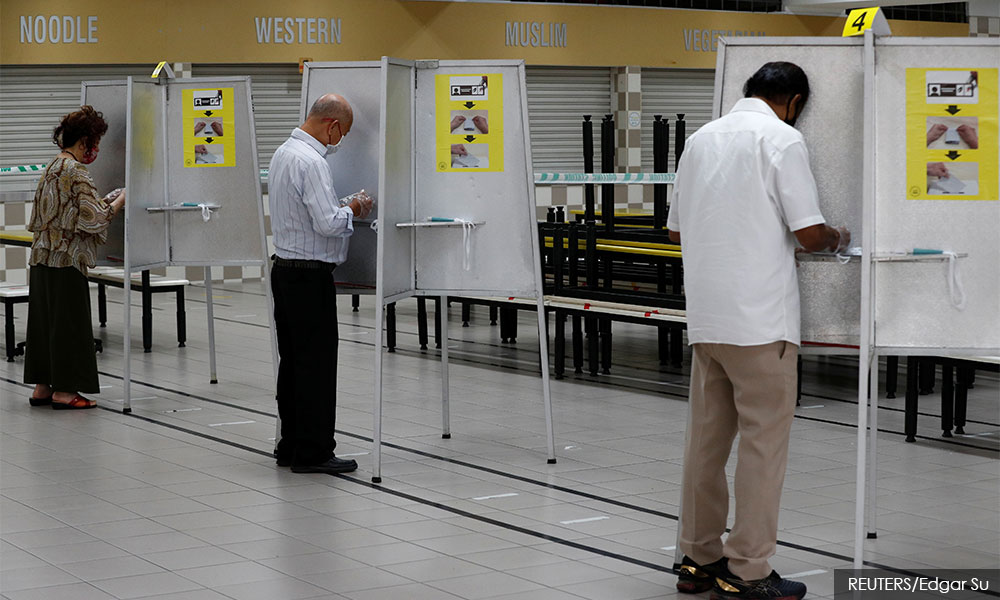 "He (Musa) brought this upon himself and all Sabahans. He attempted to steal a government without shame or dignity and we will not allow it.
"And now I am sure Sabahans will teach him a lesson on democracy that he well deserves.
"See you at the polls and there is nothing to fear. Let the people decide if they want you and the gang of frogs to lead Sabah," Liew said.
In a separate statement, Warisan treasurer Terrence Siambun also lambasted Musa for saying that the state's upcoming polls were wasteful and unsafe. He blamed Musa's own political machinations for leading to the dissolution of the Sabah state assembly yesterday.
"What is he talking about? He (was behind the) political maneuvering to topple the state government together with more than 10 untrustworthy state representatives at a time when Sabahans are in dire need of assistance during this pandemic," said Siambun (above) in a statement today.
"In fact, (Chief Minister) Shafie Apdal had repeatedly pleaded for everyone including Musa Aman to stop politicking at the moment but Musa did not listen to what Shafie said.
"Musa's concern is only for the chief minister's post so he decided to topple the state government right at the moment when Shafie is inundated with multiple issues such as Covid-19, flooding, economic revitalisation, and so on," Siambun added.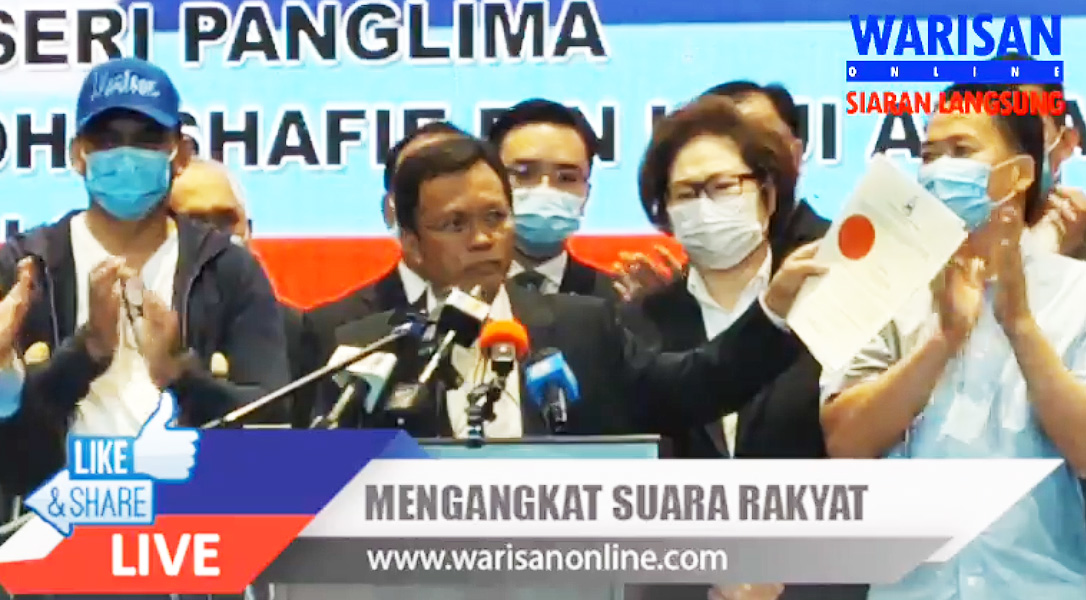 He said that Shafie (photo) had no choice but to dissolve the state assembly and let the Sabahans decide for themselves who shall have the mandate to administer the state.
He also expressed the hope that Sabahans would make full use of the coming election as a means to punish the unworthy state representatives who "frogged", or party-hopped, despite repeated denials made by them earlier on.
Siambun also took a potshot at those representatives who had planned to defect to Musa but were caught off guard.
"When Shafie announced the dissolution yesterday, these representatives who 'frogged' were totally taken by surprise and lost for words - in short, it is a total public humiliation which neither I nor Shafie created - it was by these untrustworthy representatives themselves.
"Sabahans will hear a lot of excuses coming from them starting today, such as Warisan/Shafie is pro-undocumented migrants and so on. This is simply because they have no other choice but to divert the wrath and anger unleashed by the Sabahans against them," he said. - Mkini