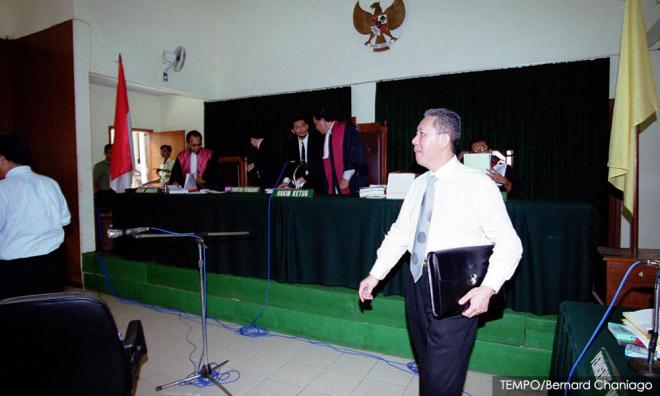 Indonesian graft fugitive Djoko Tjandra (above) has been reportedly nabbed in Malaysia, according to news reports quoting Indonesian police.
Online portal Detik.com quoted Indonesia's central police criminal research department chief Listyo Sigit Prabowo as confirming the arrest of the 68-year-old tycoon wanted over a 2009 corruption conviction linked to embezzlement of Bank Bali funds.
"Heading to Indonesia. Just about to take off from Malaysia," he reportedly told Detik.com from Jakarta.
Separately, CNN Indonesia reported that Indonesian police and army personnel are on standby at Halim Perdana Kusuma Airport, Jakarta, in anticipation of Djoko's arrival.
When contacted, a member of Djoko's legal team told Malaysiakini they were only alerted of his status through breaking news reports tonight.
Details surrounding his arrest here so far remains unclear. Malaysiakini has attempted to contact Bukit Aman for confirmation.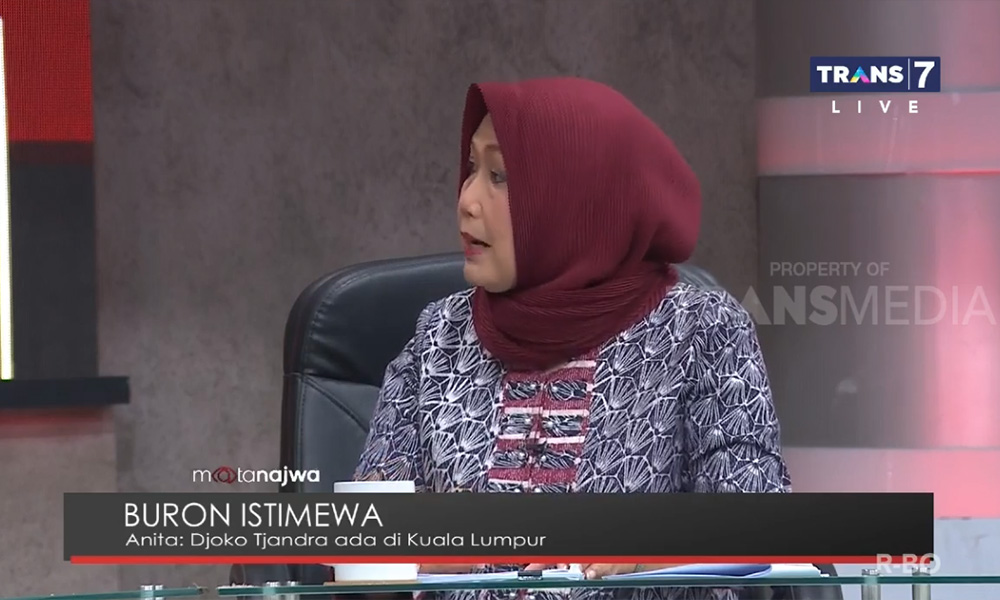 Djoko's current status of residence in Malaysia was revealed by his lawyer, Anita Kolopaking last week.
"His exact position is in Kuala Lumpur," said Anita (above), at the time as a guest on Indonesian current affairs talkshow Mata Najwa.
Indonesia's former attorney-general HM Prasetyo previously revealed that then attorney-general Apandi Ali had in 2016 made a personal request for him to consider
dropping Djoko's conviction
and allowing the tycoon to return as a free man.
Djoko first made headlines in Malaysia in May 2015, when he was linked to the then planned development of
1MDB's Signature Tower
in the Tun Razak Exchange (TRX) through Indonesian property developer Mulia Group and its local subsidiary.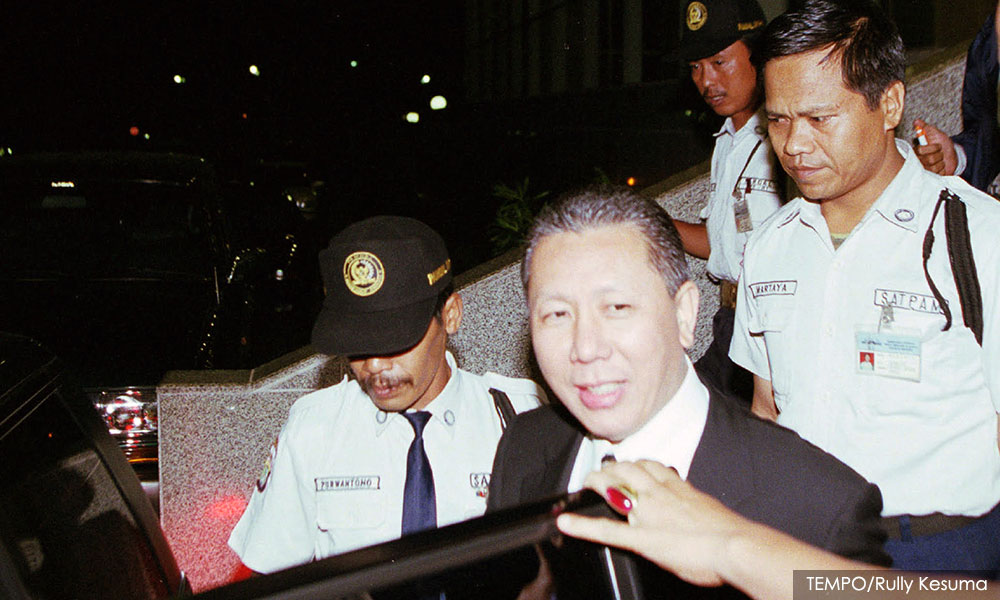 This was despite Interpol listing him as a wanted person at the time for having reportedly fled Indonesia a day before the republic's Supreme Court sentenced him to two years in prison and slapped him with a 15 million Rupiah (RM4,300) fine.
Djoko has been living in exile - first in Papua New Guinea and later Malaysia - but his recent return to Indonesia undetected to file for a review had sparked outrage in the republic.
He was also reportedly issued a new Indonesian electronic identification card while his Interpol red notice was lifted.
It was reported on Wednesday that Djoko's bid to review his conviction was rejected by a Jakarta Selatan Court earlier this week as he failed to be present to personally file the appeal as required under Indonesian law. - Mkini