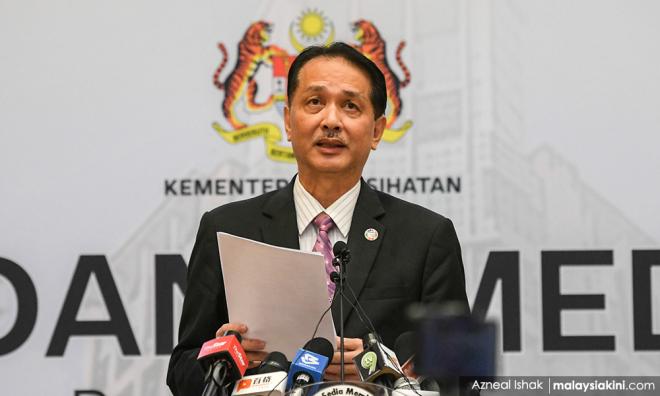 Of the new cases, five are imported cases from Indonesia (3), Qatar (1) and the UK (1).
Two of the five are Malaysians while the rest are non-citizens. The Health Ministry did not specify the nationality of the non-citizen cases in its press statement.
The remaining seven new cases were locally transmitted, comprising five Malaysians and two non-citizens.
In his statement, Health Ministry director-general Dr Noor Hisham Abdullah said one of the locally transmitted cases involved a 64-year-old Filipino man (Case 8,974) with a history of heart disease.
The man is also the 125th person to succumb to the disease in Malaysia.
"He had symptoms of fever, cough and shortness of breath on July 25 but did not seek treatment.
"On July 29, he was found unconscious and was brought to the Queen Elizabeth Hospital in Sabah where he was pronounced dead.
"Tests showed he was Covid-19 positive," the top official said.
The other non-citizen case was detected during pre-surgery screening in Johor.
Elaborating on the PUI Sivagangga cluster, Noor Hisham said the latest cases meant the cluster now had eight cases - five non-citizens and three Malaysians.
A total of 251 close contacts have tested negative for Covid-19 while three more have results pending. Active case detection is underway.
The country presently has a total of 207 active Covid-19 cases of which three are being treated in intensive care units. One ICU patient needs to be ventilated.
Meanwhile, 27 Covid-19 patients have been discharged after recovering from the virus.
This brings the total number of recoveries to 8,644 or 96.3 percent of the cumulative number of cases (8,976). - Mkini