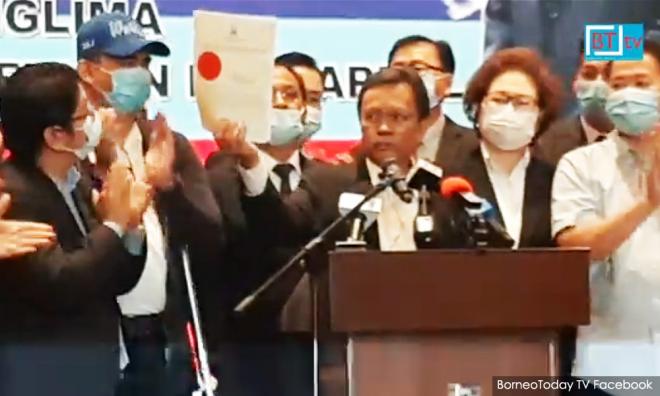 Shafie Apdal has announced that Sabah Governor Juhar Mahiruddin has agreed to dissolve the state assembly and he will remain as the caretaker chief minister until a fresh election is held.
The Warisan president said the polls would be held within the next 60 days as stipulated by the state constitution to allow voters to decide if the mandate should remain with him or returned to his predecessor Musa Aman.
"Ladies and gentlemen, after I wrote the letter yesterday, I went to meet the governor in the evening to present the letter (seeking for the dissolution of the state assembly).
"And this morning, I had an audience with him again, where the governor had given his agreement for the dissolution of the state assembly," Shafie told reporters in Kota Kinabalu this afternoon.
Shafie said the Election Commission would announce the date of the state election.