A GROUP of conspirators treated 1Malaysia Development Bhd as a Ponzi scheme to pay off foreign officials and enrich themselves, say Swiss authorities investigating the state investment fund for fraud and money laundering.
Swiss Attorney-General Michael Lauber, who was in Kuala Lumpur to meet with his Malaysian counterpart, Tommy Thomas, told
Bloomberg
in an interview after the meeting that 1MDB was a "pretext" for bribes and inducements.
"We think it was a pretext, it was kind of a Ponzi scheme," said Lauber.
"It was used for bribery of foreign officials, it was used for paying interest, it was used for motivating new officials to run against the legal requirements or it was just simply to reward them."
Lauber did not identify name the people in the conspiracy to defraud 1MDB.
In a statement that followed the meeting with Thomas, the Swiss Office of the Attorney-General (OAG) sai Swiss authorities are investigating six people and two Swiss banks for their alleged involvement in the multi-billion dollar 1MDB scanda.
It said the two Swiss banks were Falcon Private Bank and BSI SA. It did not name the six people under suspicion, but said they were two former officials of 1MDB, two former officials of the Abu Dhabi sovereign fund, and two officials of Saudi energy group Petrosaudi.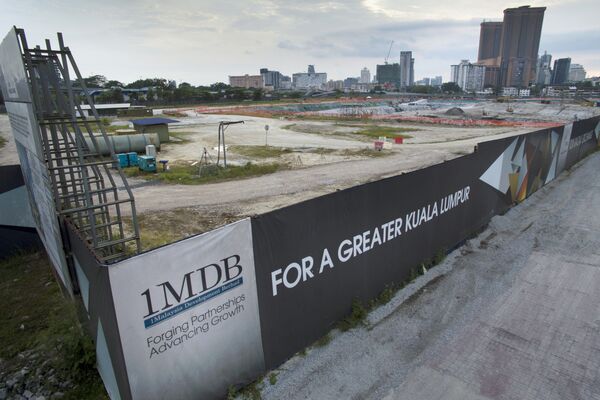 Former prime minister Najib Razak, who was last week charged in Malaysia with several counts of criminal breach or trust and power abuse in relation to funds allegedly belonging to 1MDB, is not one of the "public officials under accusation", said the Swiss OAG.
Najib has claimed trial to the charges.
Switzerland is investigating how billions of dollars in the Malaysian fund earmarked for economic development made their way into Swiss banks for the personal enrichment of a group of well-connected people.
Lauber said Swiss authorities had found that about US$7 billion (RM28 billion) of funds from 1MDB and its former subsidiary SRC International Sdn flowed through the global financial system from 2009 to 2015 and they were in the midst of determining how much of that was stolen.
– https://www.themalaysianinsight.com