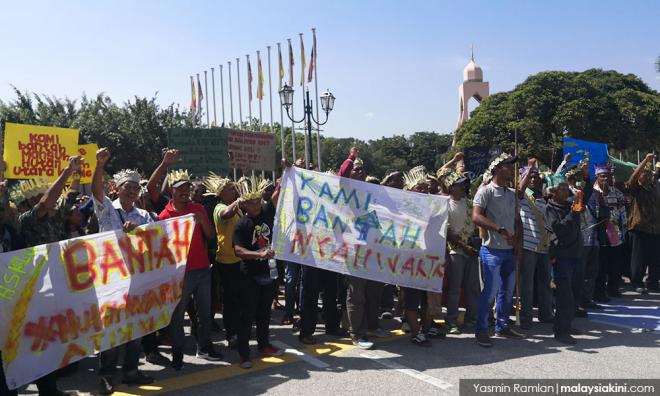 A group of more than 200 Orang Asli gathered today in front of the Sultan Salahuddin Abdul Aziz Shah building to voice their objections to the state government's
proposal
to degazette the Kuala Langat (North) Forest Reserve.
According to community leader tok batin Rahman Pahat, a memorandum of objection was submitted today to Selangor Menteri Besar Amirudin Shari to reconsider the proposal.
"The forest reserve is our home... From the past to the present we have lived here, and we love the forest.
"According to our numbers, there are 1,845 Orang Asli villagers living in the affected areas.
"We are saddened by YB's act to degazette the forest. We have stayed there since we were children and our ancestors were there too," said Rahman, who heads the Pulau Kempas, Bukit Cheeding and Bukit Kecil villages. Kampung Busut Baru is the fourth affected village.
A convoy of eight buses picked up the villagers at 9am from Kuala Langat and ferried them to Shah Alam.
Braving the scorching heat, the protesters chanted slogans and carried placards saying "We protest", "Do not destroy our forests," and "Love our forests."
Among the crowd were little children and senior citizens from the affected Orang Asli villages.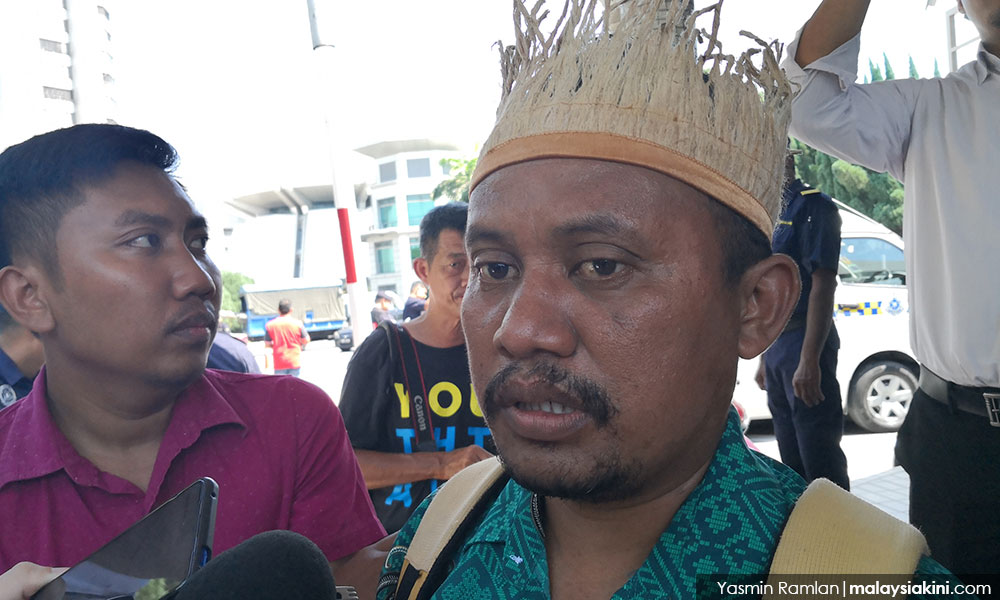 Rahman (photo) also reiterated the huge impact on the Orang Asli's sources of income and the ecosystem should the degazetting and development be allowed to proceed.
He said the memorandum was the second objection and that the first had been submitted to the Selangor Palace about two weeks ago.
Amirudin's political secretary Borhan Aman Shah came down to meet with Rahman to accept their memorandum, saying that the state exco would discuss the matter.
However, he did not provide any timeline.
"The Selangor government accepts all kinds of objections expressed in the right way. The Orang Asli and protesters today did it through the right channels - send a memorandum and we will accept it for discussion," he said.
On Feb 20, Amirudin
defended
the state's proposal contending that developing it is a good idea seeing that 40 percent of the forest had already "degraded".
He took pains to explain the government's reasons behind its plan to degazette 930.93ha (97.1 percent) of the 958ha forest reserve for a mixed development project.
Amirudin claimed the quality of trees in the Kuala Langat forest reserve - a peat forest - had eroded due to fire and posed a continual fire hazard to surrounding areas.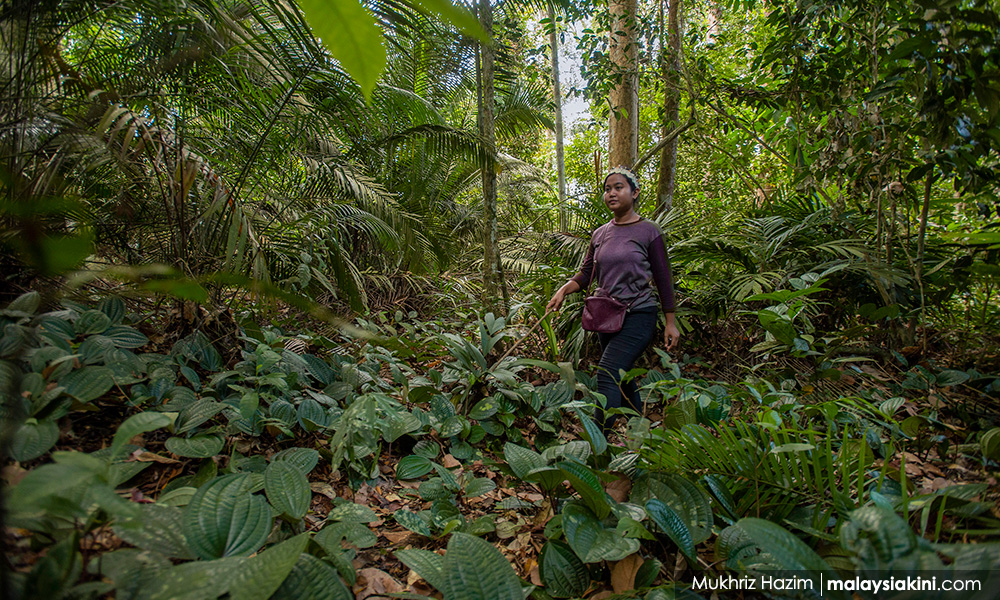 However, conservation groups such as the Malaysian Nature Society and the Global Environment Centre
disputed
his claims, saying that the wildlife in Kuala Langat was recovering well after fires a few years ago and that its ecosystem was irreplaceable.
Amirudin did not explain the actual purpose of the land being used. However, a
report
by Singapore's
Straits Times
claimed that royal figures may be among the developers of the land.
News of the proposed degazetting broke when the Selangor Forestry Department placed a notice in major dailies on Feb 5 inviting stakeholders in the district to voice their objections to the proposal within a 30-day time frame.
This is in accordance with the Public Inquiry (Selangor) Rules 2014, as well as the National Forestry Act (Adoption) Enactment 1985, which makes the exercise (placement of notice) compulsory before a forest reserve can be degazetted. - Mkini