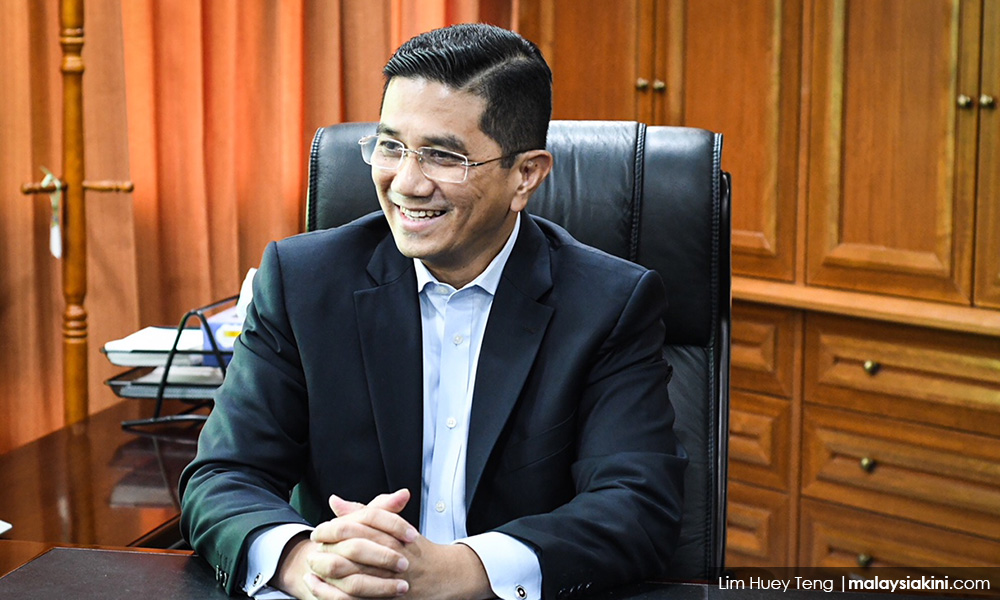 Economic Affairs Minister Mohamed Azmin Ali has dismissed the speculation that Prime Minister Dr Mahathir Mohamad is using him to keep PKR de facto leader Anwar Ibrahim in check.
The PKR deputy president said his loyalty to Anwar cannot be questioned.
"Mahathir is the prime minister, he is in the government. He is not a PKR member," he told Malaysiakini this afternoon.
"I have been with Anwar for the past 30 years. Any rational person will not question my loyalty to him," he stressed.
Azmin was addressing the speculation which arose following Mahathir's decision to appoint him as economic affairs minister with wide-ranging powers.
PKR had previously admitted that Azmin's name was not on the list of proposed ministers submitted to Mahathir.
Azmin has also been tight-lipped on his plans for next month's PKR polls amid speculation that he might contest against Anwar for the president's post.
The former Selangor menteri besar had once served as Anwar's political aide, and remained with the latter after Mahathir had sacked him from the government in 1998.