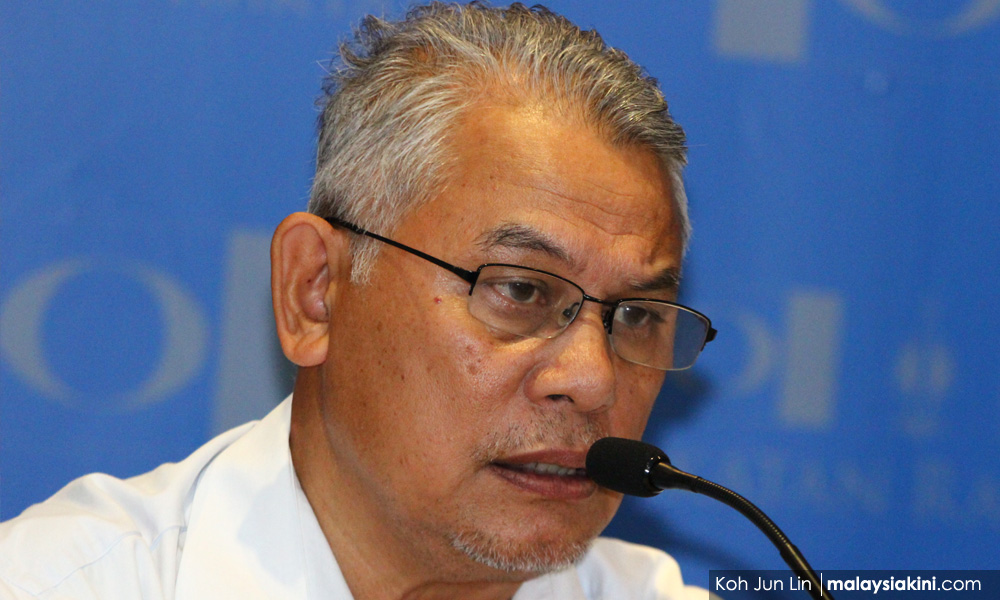 The adviser to Economic Affairs Minister Azmin Ali has weighed in on the ongoing dispute over appointments to the PKR central leadership council (MPP).
Taking to Facebook today, Khalid Jaafar defended the PKR deputy president's statement that the appointments did not reflect "
fair and just representation
."
"Azmin is an organisational man and his statement cannot be seen as personal.
"He put forth the principle of 'fair and just representation' in the appointments to key party positions.
"This principle is crucial in a party, more so if the name of the party is Keadilan," he said.
Khalid, who once served as PKR president Anwar Ibrahim's political secretary, pointed out that the principle of "fair and just representation" can be explained mathematically.
"As the team leader who won 70 percent, Azmin and his team deserve to fill 70 percent of the appointments. The winner cannot take all. That's correct.
"But the problem now seems to be that loser takes almost all," he said, referring to the contests in the recently concluded PKR polls between leaders aligned to either Azmin or Rafizi Ramli.
On Saturday, Azmin urged Anwar to reconsider the MPP appointments, saying that these did not reflect the wishes of PKR members, and would not help to bring the party forward.
A day prior, Anwar chaired the MPP meeting and appointed individuals mostly aligned to Rafizi.
Rafizi himself was appointed as a vice-president, while Saifuddin Nasution Ismail was retained as secretary-general.
Anwar contended that he was being
inclusive
, and accused Azmin of having personal grudges against some of the appointees.
"I want to be inclusive... he wants some people out. I want everybody in... that's the difference," he said. - Mkini