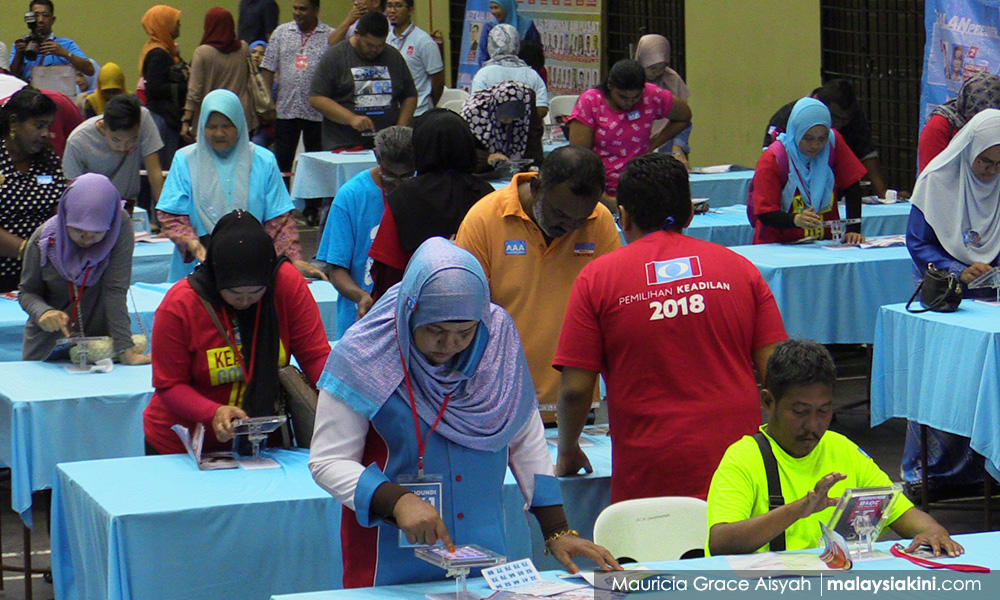 BERSATU AGM
| Bersatu deputy president Mukhriz Mahathir has voiced support for a proposal from its youth wing to introduce a one-member-one-vote system in its party polls.
In his winding-up speech at Bersatu's annual general assembly today, he expressed confidence that the party would be able to execute the system better than PKR.
"One man one vote, if we are worried by the rather chaotic experience of our (Harapan) component, I'm confident with the system that we will use, it's impossible for the results to be misused," said Mukhriz without going into further details.
To the delegates, he argued that those who had performed as leaders would surely be able to win the hearts of members.
"But if you did not do any work, no programmes, just go up and down ministries asking for contracts, then we will see what happens during the party polls," said Mukhriz.
Bersatu Youth chief Syed Saddiq Syed Abdul Rahman yesterday said his wing had resolved to propose a one-member-one-vote model for the party's election.
He said the move was important to give grassroots a chance to play a role in the party, as well as to avoid the culture of money politics and warlords.
In a press interview prior to the AGM, Bersatu chairperson Dr Mahathir Mohamad had said that the system was
not suitable
for the party's inaugural polls scheduled next year.
Instead, Mahathir is looking at Umno's electoral college system where a candidate who gets the most votes in a division gets one vote.
Mahathir's remarks came a month after PKR concluded a lengthy election lasting almost two months, which was fraught with problems and controversies. - Mkini