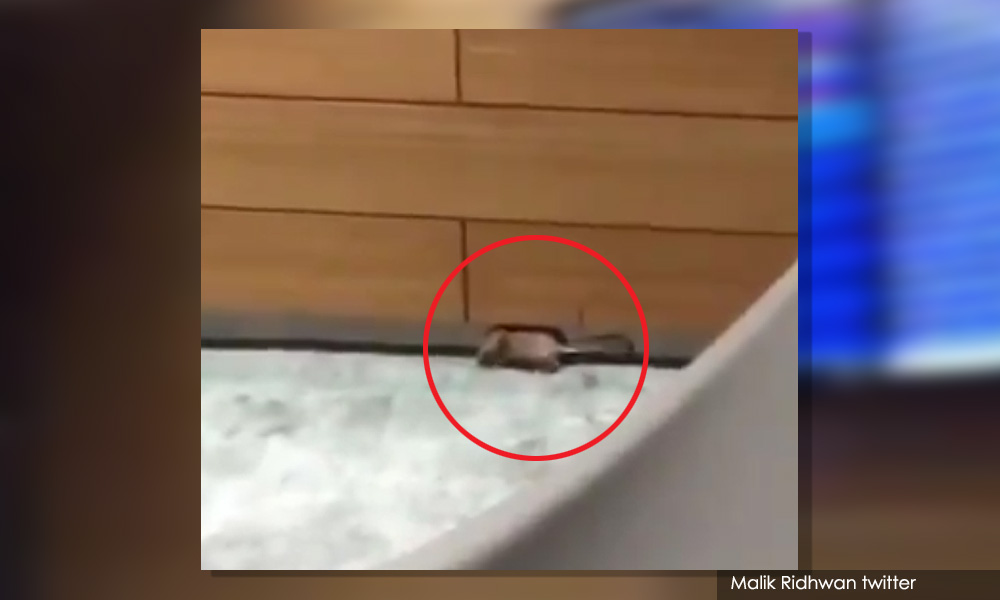 Malaysia Airports Holdings Bhd (MAHB) has taken steps to address complaints of an infestation at KLIA2 after a video of a rat found in its passengers' lounge went viral.
Responding to a complaint on Twitter, MAHB offered an apology to @MalikRiduan who shared the video of a rat supposedly found at KLIA2's movie lounge and demanded an explanation.
"Hi there, we apologise for the unpleasant incident you experienced at our airport.
"Please be informed that we have forwarded this issue to the respective division for its review and attention. Thank you," said MAHB.
MAHB was responding to @MalikRidhwan who shared the video of the rat seen at KLIA2's movie lounge.
"This will never happen at KLIA. Wonder if KLIA2 can achieve the same standard...," he tweeted yesterday.
According to MStar Online, MAHB in a statement also said the incident was regrettable and urgent actions will be taken upon receiving any related complaints.
Among others, it was reported that MAHB has carried out regular pest control activities under the supervision of the Health Ministry's communicable disease control division.
The activities include fogging the entire terminal building every two weeks to get rid of cockroaches, rats, flies and others.
"Additional eradication steps have also been taken by putting a number of mouse traps at the affected areas as well as conducting extra checks to close any possible ways for rats to enter the terminal building," said MAHB.
On Sunday, MStar Online had reported on the viral video - lasting one minute and 13 seconds - of the rat scratching the carpet of a lounge area in KLIA2, believed to have been taken last Friday. -Mkini