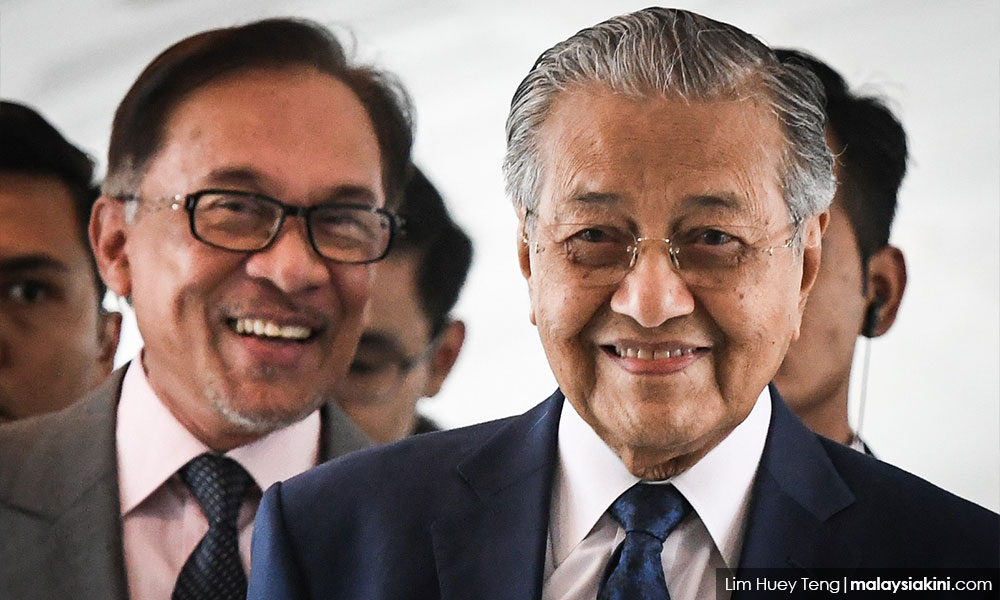 What Prime Minister Dr Mahathir Mohamad said yesterday is touching. He said he will honour the promise made earlier – to relinquish the prime ministerial post within two years and
hand over
the top job to his successor, Anwar Ibrahim.
This country has suffered enough politicking and intrigue. Despite "urging" and "instigation" by his supporters to stay on, Mahathir appears determined to keep to his promise.
We must appreciate that his reiteration yesterday has de-escalated a lot of unease and tension in the country.
It is time Pakatan Harapan put aside the differences to concentrate on rebuilding the country.
I hope we can still remember that Mahathir went to Port Dickson to campaign for Anwar although it was not his usual practice to campaign in a byelection. That gesture has brought big majority for Anwar and strong support for Harapan.
I think Malaysians in general are yearning for unity between Mahathir and Anwar. The unity between the two would put in check the unhealthy manoeuvering, horse trading and constant realignment now prevailing with Harapan component parties and between Harapan and BN. Have we forgotten the great potential we talked about when Mahathir and Anwar joined hands before the 14th general election?
If Mahathir keeps to his promise, I think he will gain even more respect and credibility from the people. If he relinquishes the PM post voluntarily, I believe his influence in government will be even stronger.
We can never be sure how Anwar will perform as our next prime minister. But it is good to have him "watched over" by elderly statesmen, be they Mahathir, Daim Zainuddin or Lim Kit Siang. In my opinion, a less dominant and a more consultative PM is better for Malaysia. - Mkini