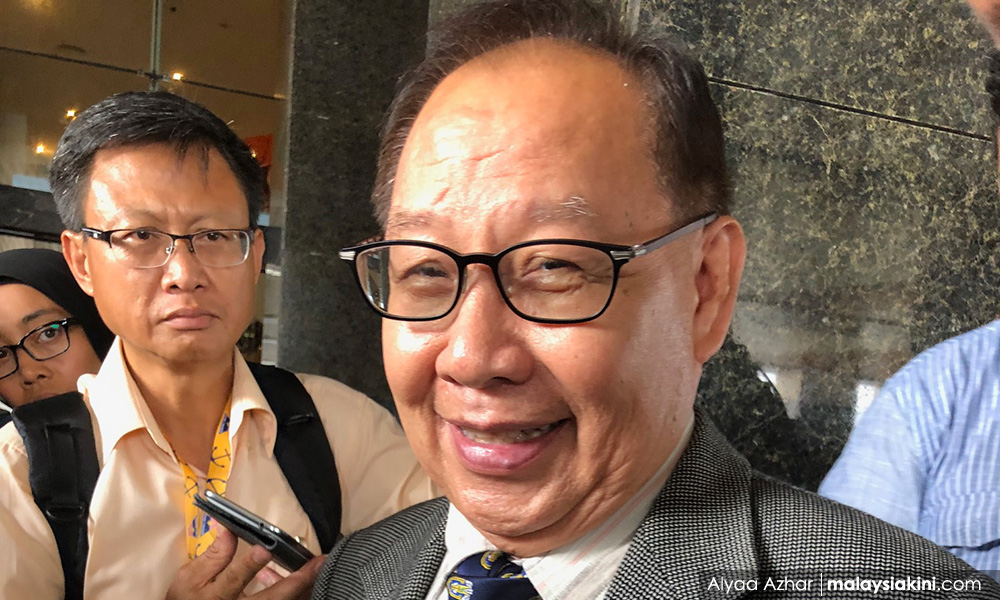 Early this month, I met an old friend from Sabah at a Sunday service in a Petaling Jaya church. I invited Lawrence for dinner after the evening mass.
I have not been to Sabah for a few years and I wanted a first-hand update on happenings in the Land below the Wind. I knew Lawrence is a member of Parti Bersatu Sabah (PBS), although he holds no position higher than a committee member at branch level.
Lawrence has been working in Kuala Lumpur for some 15 years, so he told me. He travels back to his home state regularly as is expected of his job in the oil and gas industry.
Over dinner, our conversation naturally drifted to politics. Shafie Apdal, Joseph Pairin Kitingan, Musa Aman, Yong Teck Lee, Maximus Ongkili and of course, the ever-colourful Bung Mokhtar Raidin were among the personalities that cropped up.
Of particular interest was Jeffrey Kitingan, another colourful Sabah politician, whom Lawrence seems to respect and hold in high esteem, even from afar.
I find my friend's take on Jeffrey interesting. He is a controversial figure and I'm not sure I have ever heard anyone singing praises for Jeffrey in the same fashion as Lawrence.
After all, Jeffrey is one of those Sabah politicians demonised by many as a political frog – hopping from one party to another. That is true, of course. I think Jeffrey must have been in five or six parties before he finally formed his own Parti Solidariti Tanah Airku (Star) in 2016.
To Lawrence, Jeffrey is a political fighter in every sense of the word.
"Jeffrey is not one to give up even when the chips are down. He has been through very rough times in politics, almost throughout his political career, in fact.
"Well, perhaps except for his short tenure as a deputy minister in Dr Mahathir Mohamad's cabinet in the mid-1990s. Why, Jeffrey was even detained without trial under the infamous Internal Security Act on suspicion of plotting to secede Sabah from the federation of Malaysia.
"You can say what you like about Jeffrey. Call him a frog, an opportunist, a traitor to Sabah, whatever. The fact remains that Jeffrey is still around. He is a fighter to the end. He never really had it good in politics all these decades, but he never gives up," Lawrence said.
But the next statement from my friend was rather surprising.
"Believe me or not, Jeffrey is very powerful in Sabah today. He may still be in the opposition but he is a different man with a huge role to play in Sabah politics. I believe many of his former detractors are slowing warming up to him," Lawrence added.
I'm not too sure about Jeffrey being a powerful politician in Sabah today but I will give my friend the benefit of the doubt since he is a Sabahan and should know politics in his home state better than me, an outsider.
However, I can readily agree on some of his comments about Jeffrey.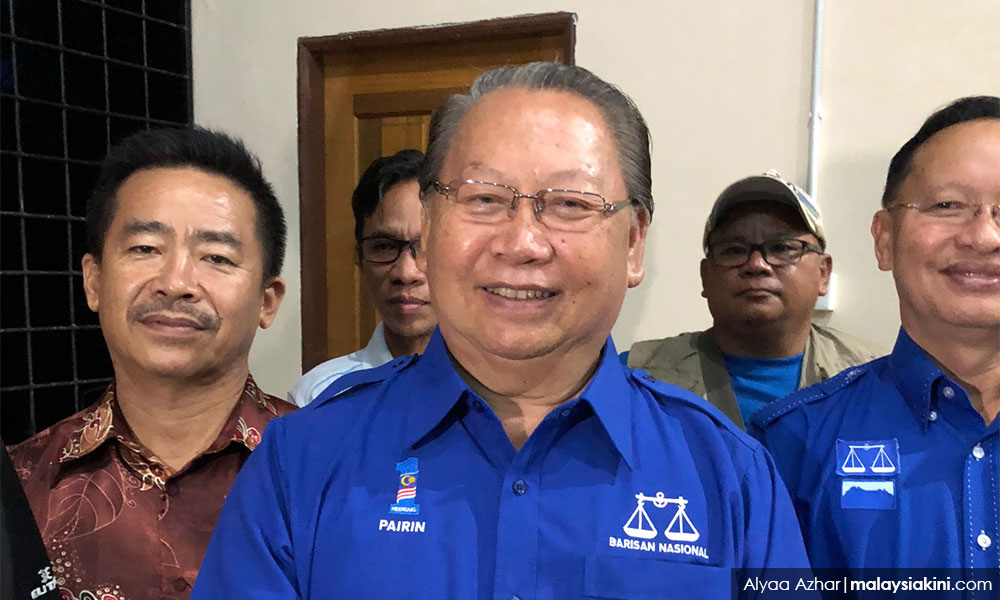 I consider Jeffrey a personal friend. I first met him at the time when he was the Sabah Foundation director in the early years of the PBS government led by his elder brother, Pairin (photo above). I was editing a weekly newspaper in Kota Kinabalu at that time. I recall meeting Jeffrey at his residence a number of times.
Our path did not cross for many years until he decided to open the Sabah chapter of the Sarawak-based State Reform Party (Star) in 2012. I happened to be involved in the early formation of Sarawak Star in 1997 and served as the party's first secretary-general until 2002.
I was glad that Jeffrey won the Bingkor state seat under my old party ticket in the 2013 general election. He was the only Star state assemblyperson at that time.
Whenever Jeffrey came to Kuching for party meetings or events, and if I happen to be in Kuching too, we would catch up. To me, Jeffrey has always been a learned and intelligent person, his Harvard doctorate aside, but very much a misunderstood politician.
By 2016, Jeffrey has to set up his own party which he also called Star, perhaps out of affection or gratitude to his Sarawak counterparts, as the Registrar of Societies started to create issues with a Sarawak-based party contesting in another state.
Lawrence is right. Jeffrey spent many years in the political wilderness. He had suffered public humiliation and ridicule for his political manouevres. He had been ostracised and betrayed by his party comrades and friends too.
But Jeffrey is still around, for good or bad. He just refuses to go away, much to the chagrin of his political opponents. He has the fighting spirit. He is a stayer with the 'never say die' attribute – I have to give that to Jeffrey.
Jeffrey's Star was the kingmaker after Sabah Barisan Nasional tied with the Warisan-Pakatan Harapan alliance at 29 seats during the May 9 polls.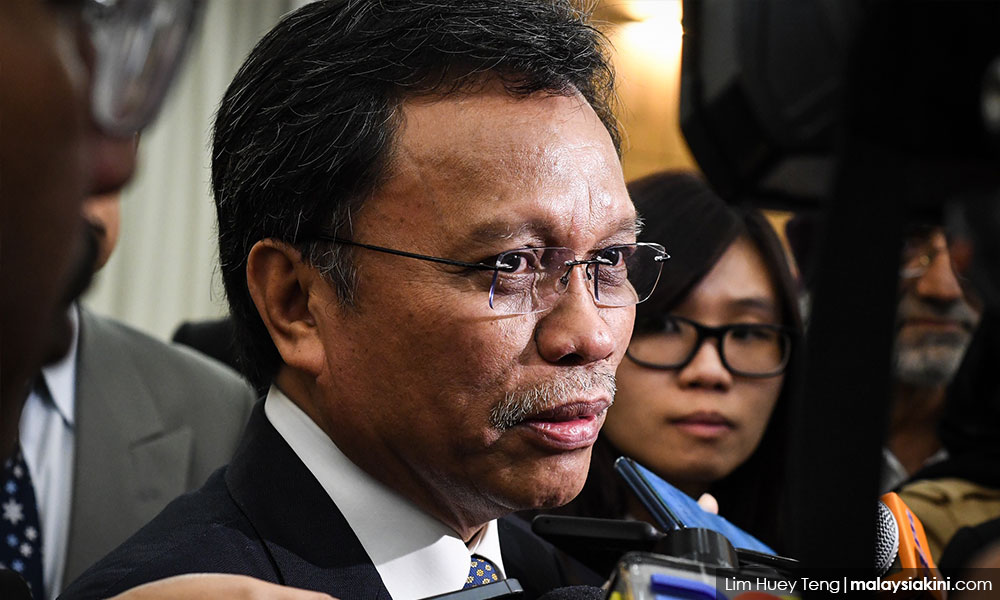 The party then backed BN, resulting in chief minister Musa Aman achieving a simple majority, but this was short-lived after a series of defections from Sabah Umno and Upko. Warisan president Shafie Apdal was later sworn in as chief minister.
Today, 70-year-old Jeffrey is the state opposition leader. He won the state seat of Tambunan and the Keningau parliamentary seat in GE 14. He has certainly come a long way. Many had expected him to jump over to the Harapan fold but he didn't.
Another interesting event to note is that Parti Bersatu Rakyat Sabah (PBRS) deputy president and Sook assemblyperson Ellron Angin crossed over to join Jeffrey's Star on Dec 16.
Handing over his membership form to Jeffrey at an event in Sook, Angin claimed that a total of 3,855 people were also joining Star that same day from various parties including Warisan.
Angin's entry now gave Star three representatives in the state legislative assembly.
That was a surprise indeed! Political frogs normally hopped over to the ruling party but this is a rare move of an elected rep crossing over to an opposition party.
The following day (Dec 17), I contacted Jeffrey congratulating him on his new recruits. And he replied with this message:
"Star will remain a free and independent party focusing on reclaiming Sabah's rights and autonomy as well as its petroleum resources without fear or favour.
"I would like to see Sabahans united on this struggle, irrespective of their political affiliations. I call upon my fellow Sabahans to join me and Star in this journey to eventually make Sabah a free and independent nation."
And for that, my dear friend, Jeffrey Kitingan – my esteemed salute to you. I'm glad you are still in politics and fighting the good fight, as always. Let's have coffee again the next time I'm in Kota Kinabalu.
---
FRANCIS PAUL SIAH heads the Movement for Change, Sarawak (MoCS) and can be reached at sirsiah@gmail.com - Mkini