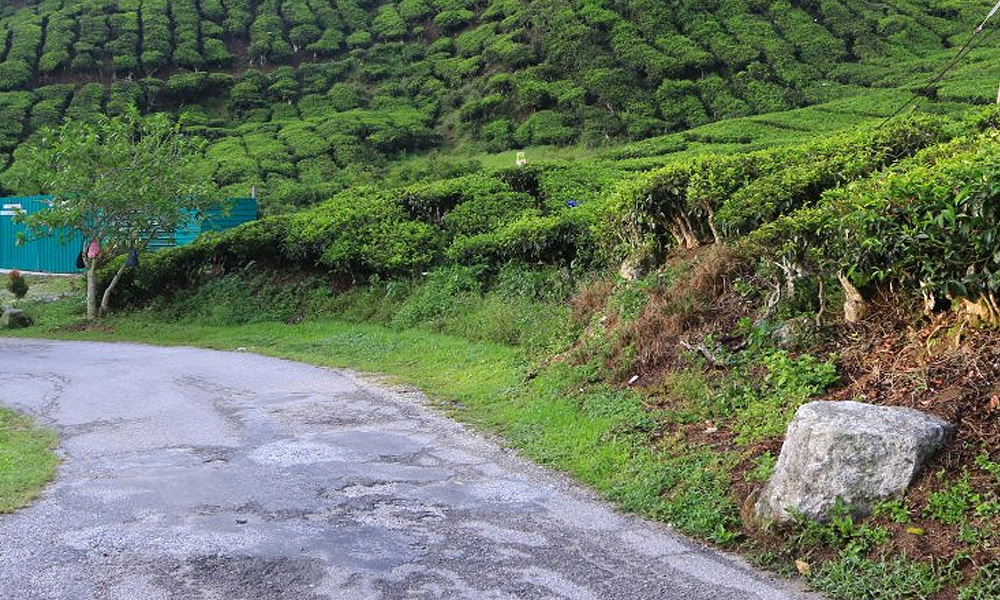 Pakatan Harapan must ensure that no more "roti canai roads" are built in Cameron Highlands or anywhere else in the country, says DAP veteran Lim Kit Siang.
Speaking at the launch of Harapan's
Cameron Highlands
election operations room yesterday, Lim he first learned of the term "roti canai roads" from dialogues with Orang Asli communities from Pos Sinderut and Pos Manson.
He had visited 14 Orang Asli villages from the two areas in July with M Manogaran, the Harapan candidate for the parliamentary seat in the 14th general election.
"It was then that I first heard of 'roti canai roads', or substandard roads, because of poor workmanship and corruption.
"The new roads rapidly deteriorate as there is only a thin film of cement on top to hide the shoddy work," he said.
Lim stressed that after six decades of nation-building, Orang Asli communities should no longer be neglected and forgotten.
"What all Orang Asli communities throughout Malaysia need are proper roads, water and electricity, schools and easy access to medical care, housing as well as decent jobs and protection of their customary land rights."
The DAP leader also pointed out that the Orang Asli are no longer "fixed deposits" for BN in elections, and urged the community to vote for a better future in the Jan 26 polls.
He added that Cameron Highlands is the constituency with the largest percentage of Orang Asli voters, comprising over 20 percent of the 32,048 voters.
Lim further suggested that a National Orang Asli Conference should be organised in Cameron Highlands next month to formulate a blueprint for the future of the community.
"It (the conference) would also be a most appropriate occasion to honour the scores of Orang Asli in Cameron Highlands who bravely stood up for the country by being witnesses of truth, justice and democracy to speak up against bribery, money-politics and voter-threatening in the Cameron Highlands election case."
The election for Cameron Highlands was triggered when the seat was declared vacant last month, after the Election Court
ruled
that vote-buying had led to MIC vice-president C Sivarraajh's win in GE14.
MIC did not appeal the decision, and the EC later announced a
fresh election
, setting Jan 12 as nomination day and Jan 26 as polling day.
Last week, the EC
disqualified
Sivarraajh from contesting or voting in polls for five years.
In GE14, he won the seat in a five-cornered fight with 10,307 votes, a slim 597-vote majority over Manogaran.
Yesterday, MIC president SA Vigneswaran announced that a
judicial review
will be filed against Sivarraajh's disqualification, as the candidate was not named as the individual behind the vote-buying.
-Mkini