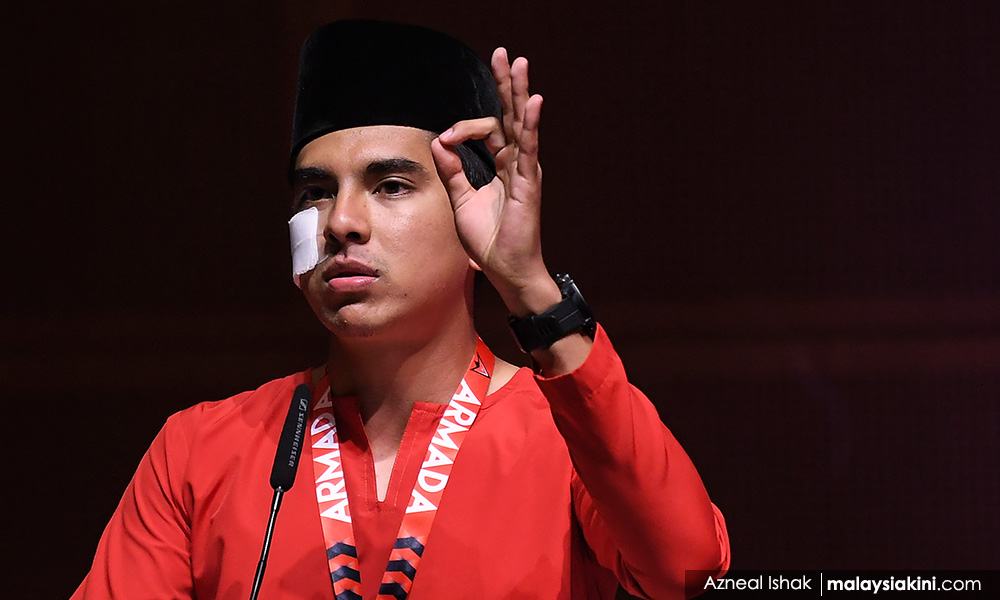 BERSATU AGM
| Bersatu Youth chief Syed Saddiq Syed Abdul Rahman has pushed back against calls by party delegates to purge their political opponents.
Speaking during his winding-up speech at the Bersatu annual general assembly in Putrajaya today, he noted that two delegates had said that the opposition should be afforded no room whatsoever.
"We cannot be so extreme in our rivalry to the extent that we forget the national agenda.
"If we are to punish the four million Umno members... how are we going to win over their hearts?
"This is also not about politics. They are Malaysians, they are fellow Muslims. If we were to lose in future, would we want the same action against us?"
Syed Saddiq reminded the delegates that all Malaysians shared a common dream, and that the poor should not be punished just for supporting Umno.
"The people did not choose a Bersatu, PKR, DAP or Amanah government, they elected a Malaysian government," he stressed.
However, Syed Saddiq acknowledged that those who were appointed to their positions due to their political connections with the previous government, instead of their qualifications, would be removed.
"There was talk that Umno is still dominating (in parts of the government) even though they are not qualified.
"That we will act on, and we have done so at my ministry," said the youth and sports minister.
"This is not about Umno or PAS, this is about qualifications. If they were appointed through political connections – the cleaning process has begun."
Nonetheless, Syed Saddiq warned that Bersatu cannot go overboard and punish people for simply being in the opposition. - Mkini