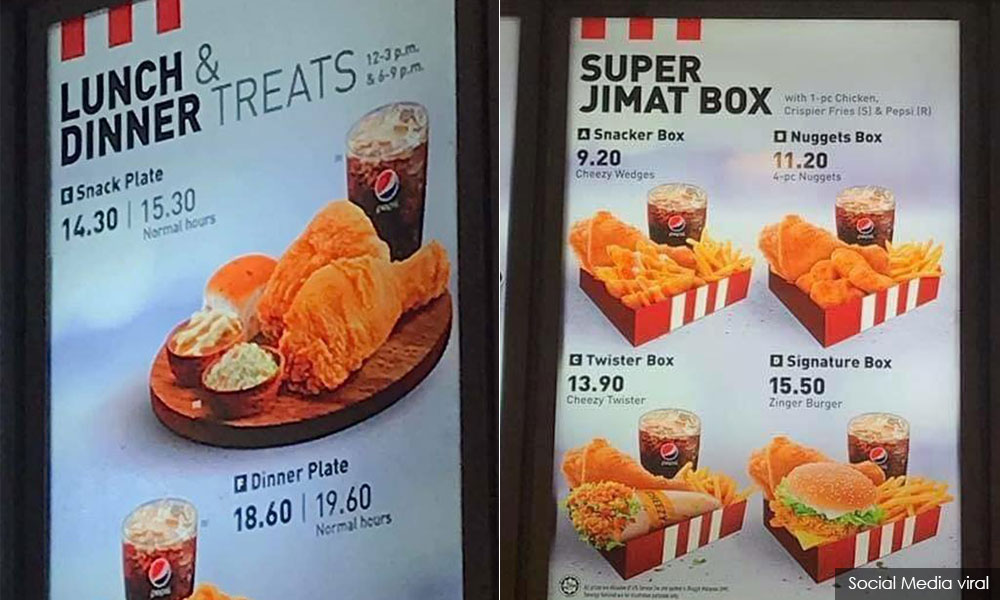 The Domestic Trade and Consumer Affairs Ministry has sent a notice to the operators of fast-food chains KFC and McDonald's asking them to explain the recent price hikes of their menu items.
Deputy enforcement director Iskandar Halim Sulaiman told Malaysiakini that the two operators have until Jan 5 to submit their respective reports.
"We issued them the notices under Section 21 of the Price Control and Anti-Profiteering Act 2011. The notice requires them to explain to us why they increased their prices," he said.
"There are laws to ensure consumers' satisfaction plus this issue was also highlighted on social media with the press taking it up. That's why we have to go in and ask them why did you increase your prices," he added.
Iskandar stressed that the two were merely issued with a notice and not a warning.
"This is not a warning letter. It is a notice urging them to explain. We'll wait until Jan 5. We can't speculate on their reasons now."
Last week, QSR Brands (M) Holdings Bhd, the company that owns KFC,
acknowledged
that it had made "marginal price adjustments".
This was after complaints emerged on social media claiming that the company had made a substantial hike in prices.
The company then said its statement had been
misinterpreted
after which the ministry said they will be launching
a probe
into the matter. - Mkini