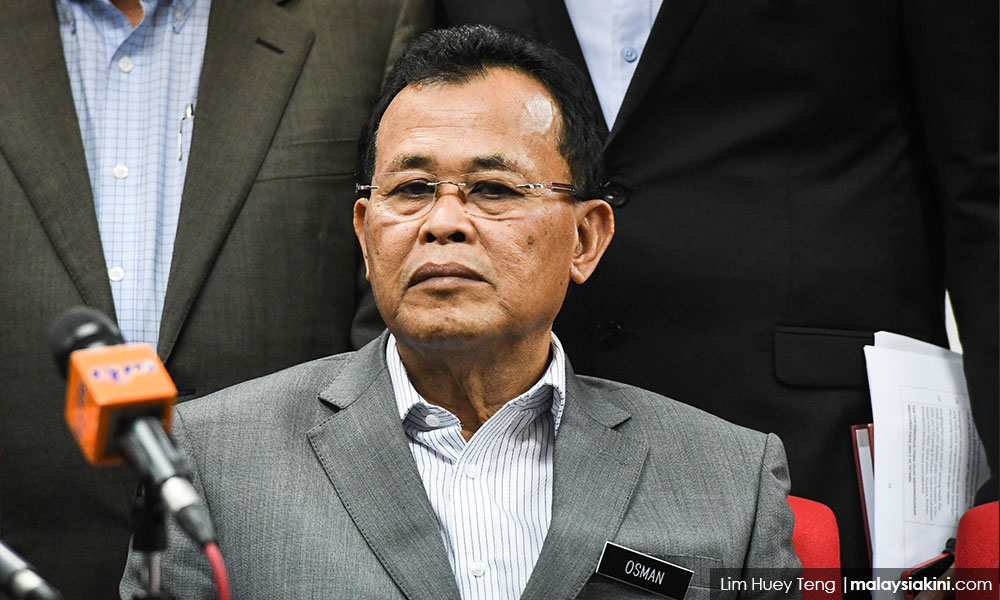 The Johor Economic Council will be established to ensure fair distribution of the state's wealth to its people, Menteri Besar Osman Sapian said today.
Osman said it was also to ensure a more rapid and sustainable economic development in Johor.
"We realise that the Malays are still left behind, especially in economy. Therefore, we in Johor will emphasise fair distribution of wealth and not equal opportunity.
"Realising this, the Bersatu-led Pakatan Harapan state government will establish the state economic council to ensure the fair distribution of wealth and for a sustainable and more rapid economic development in Johor," he said in a statement in Johor Bahru today.
The statement was issued in response to Prime Minister and Bersatu chairperson Dr Mahathir Mohamad in his policy speech at the party's annual general assembly in Putrajaya last night.
Osman said the speech by Mahathir gave a clear signal that Bersatu served as a new platform that could champion the bumiputera agenda without neglecting the rights of other races in the country.
He said what happened to the previous government should serve as a lesson and reminder for Bersatu to be better and not simply play politics.
- Bernama