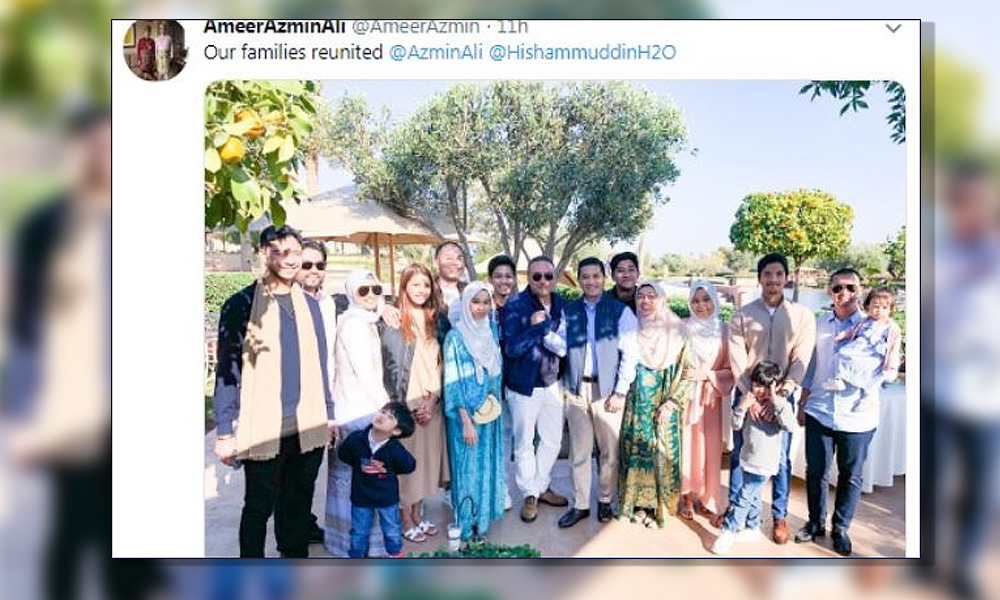 A photo of the families of PKR deputy president Azmin Ali and former defence minister Hishammuddin Hussein vacationing together in Marrakesh, Morocco has been removed from social media.
The photo – which was speculated to be linked to the internal rift in PKR – was today taken down from the Twitter account of Azmin's eldest son, Ameer.
Yesterday, Ameer uploaded the vacation photo showing Azmin and Hishammuddin shaking hands, which was accompanied by the caption "Our families reunited."
Both Azmin and Hishammuddin were also tagged in the Twitter posting.
Ameer was also reported to have uploaded a video – now removed – of the two families enjoying their meals at the Marrakesh holiday resort, in which Azmin and Hishammuddin were seen chatting to each other.
The photo was posted a day after Azmin urged his party president Anwar Ibrahim to
review the appointments
made to the PKR central leadership council, saying that these did not reflect "fair and just representation."
In response, Anwar said he had tried to be
inclusive
when appointing the new office bearers, adding that Azmin was getting personal because of a few appointments.
"I know he is very personal against one or two candidates. But I have taken everybody in, including people from his faction," he said.
Anwar also wrote a subsequent tweet apparently aimed at the economic affairs minister, accusing him of politicking. - Mkini