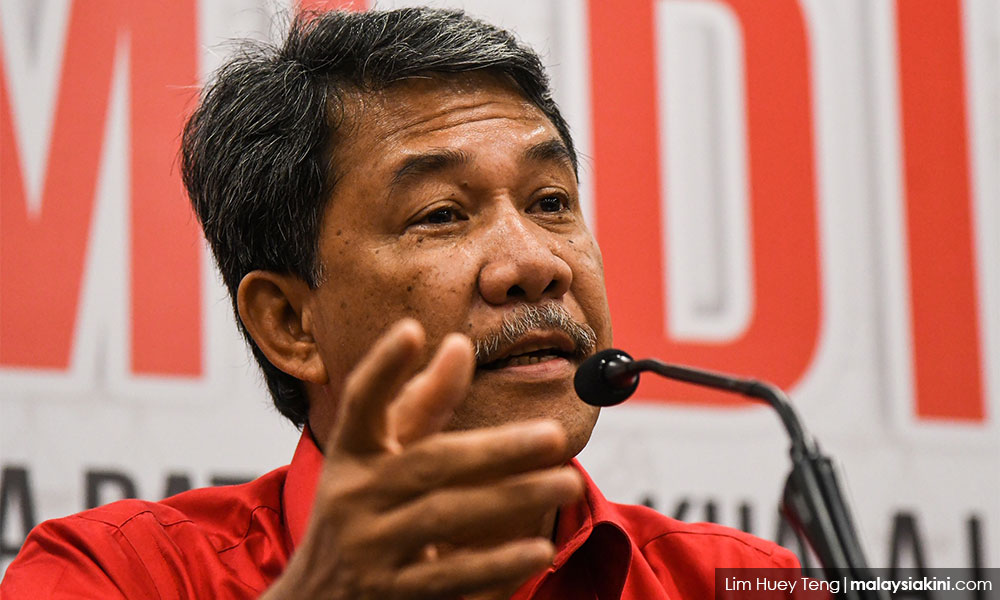 The new Umno is only for those who are clean, said party deputy president Mohamad Hasan who is carrying out the president's duties.
In a statement, Mohamad said ridding the party of money politics is one out of five commitments to be implemented as part of the party's revival after its historic general election loss.
"It (money politics) has not only caused Umno's downfall but also made the people weak and unable to survive.
"To all members, realise that money politics is vile in the eyes of religion, culture and practice," said the former Negeri Sembilan menteri besar in a statement.
"My friends and I in the party will cleanse the party in its entirety.
"Whoever does not wish to be together in this war (against corruption), move to the opposing party or to any other quarters who can give you the rewards you desire," he stressed.
"The new Umno is only for those who are clean, together in the struggle and care for the people.
"We will end money politics before it ends Umno," said Mohamad
Aside from combatting internal corruption, Mohamad said Umno will also strive to be an effective check-and-balance force against the Pakatan Harapan government.
"Umno's new resolution is to promote democracy in Malaysia by strengthening the two-party system and principled politics.
"Malaysians who had voted for a new government will not be betrayed by Umno," he said.
Rather than rely on rhetoric, Mohamad said Umno will be "a learning political party" that absorbs knowledge from all of its supporters, be it members or the ordinary public.
Overall, Mohamad noted Umno's re-development will take time and urged members as well as leaders to prepare themselves for a long and difficult journey.
Earlier this month, Bagan Datuk MP Ahmad Zahid Hamidi announced that he would
go on leave
as Umno president and hand over duties to Mohamad, in a move aimed at saving the party amid the exodus of its elected representatives. - Mkini