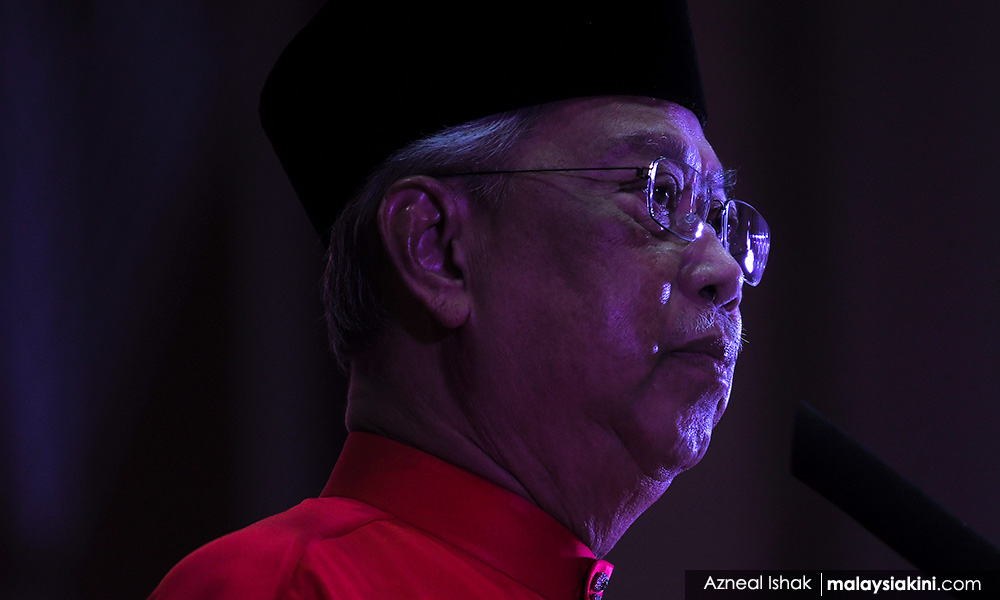 Umno vice-president Mohamed Khaled Nordin believes that Muhyiddin Yassin's opening speech at the Bersatu national assembly showed that he was still being "haunted" by his former party.
According to Khaled, the Bersatu president spoke at length about Umno during the speech instead of charting a course for his current party.
"What this means is that if Umno, in its current conditions, is haunting him, imagine what will happen once Umno is revived soon.
"Perhaps Bersatu might have to hold a special assembly just to talk about Umno," he said in a statement today.
During his speech on Friday, Muhyiddin – who, like Khaled, was once Johor menteri besar – criticised Umno for spoiling institutions meant to help Malays and for
stirring
inter-ethnic discord.
As Khaled contended, however, Umno is only speaking up against the "systematic" threats to Malays and Islam coming from Bersatu's partners in Pakatan Harapan.
"If Bersatu is incapable of doing anything, and agrees to liberal pressure within Harapan, Umno will not keep quiet.
"Umno believes that (the liberal threat) will destroy the Malay lifestyle and social fabric," his statement read.
Khaled said that unlike Bersatu, Umno's ideology is very clear and that the party does not need to be apologetic over it. - Mkini