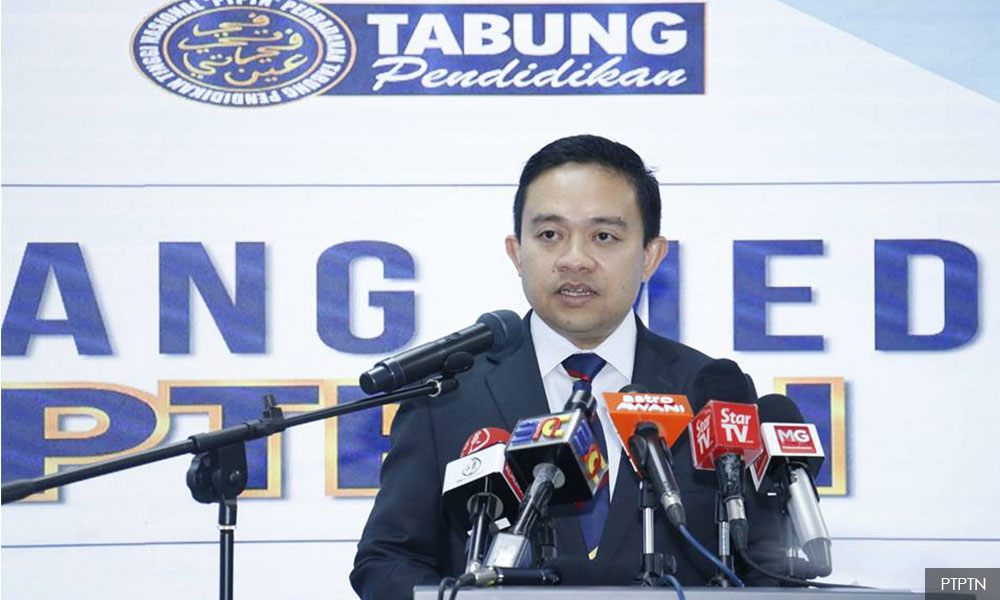 Engage is alarmed by reports that Wan Saiful Wan Jan, the 'New Malaysia' chairperson of the National Higher Education Fund (PTPTN), presented a mock cheque for RM1million to the Kedah mufti for the state's zakat fund.
It was also reported that in September he gave RM100,000 of PTPTN funds for flood relief in Perlis.
According to reports, the gifts are part of PTPTN's CSR programme.
The principal goal of PTPTN is funding higher education through the provision of loans to students.
A very large portion of its funds are supplied by the government. For several years now, PTPTN has been giving out money through its CSR programme.
PTPTN is the subject of much controversy due to the government's electoral promise to allow borrowers to defer loan repayments until they earn RM4,000 per month.
The government, through Wan Saiful, a political appointee, said it has to break the promise because of the nation's debt situation.
In the 14th general election Wan Saiful failed in his bid to win the Pendang parliamentary seat in Kedah.
His campaign included endorsement speeches by Rafidah Aziz and Daim Zainuddin. Despite losing, he maintains an office in the constituency and is part of the Bersatu Kedah leadership. He is likely to make another run for office.
Wan Saiful's gift-giving in Kedah was staged on the eve of the annual general meeting of Bersatu.
It reeks of using public funds to win elections. It reeks of abuse of the budgeting process, because money given to Muslim institutions should be shown as income in state or federal budgets, and identified as such. This is to assure scrutiny, a core tenet of democracy.
Wan Saiful's gift-giving shows the extent to which the quest for political office corrupts a person.
He previously spoke out against the misgovernance of 1MDB and other institutions. He railed against misappropriation of funds.
In the recommendations to the committee headed by Paul Low on the reform of political financing, he opposed political contributions by GLCs because such contributions are a means to divert public funds to electioneering.
Yet what he is doing through the PTPTN CSR programme is precisely that. He is using public funds to curry favour with muftis and voters.
His CSR goal is strategic – to infiltrate established, official Muslim networks and leverage them for his 'business' which is to win or retain elected office.
Moreover, no government agency should be giving out mock cheques for CSR purposes. All of government is about corporate social responsibility.
No government agency should even have a CSR programme: let's not forget that between 2010 and 2017, while 1MDB bled RM19 billion, it spent RM690 million on CSR. It even paid for hajj pilgrimages.
Public money channelled to Islamic institutions should be easy to identify and tally.
Wan Saiful should immediately cease the PTPTN CSR programme and abort any pending plans to give money to any institutions not explicitly related to higher education.
If Wan Saiful is concerned about the inability of muftis and zakat agencies to raise funds to support their admirable charitable activities, he should encourage the staff of PTPTN to volunteer, on their own time, to provide training on collection and fundraising.
Wan Saiful's PTPTN contribution to the zakat funds of Perlis and Kedah is not consistent with the fund's aims, just as 1MDB's activities were not consistent with its purported aims.
PTPTN must immediately stop going down the same route as 1MDB, the route of using public funds to buy votes.
In a statement issued after public outcry over the disbursements, PTPTN has revealed that the zakat payments began for income earned in 2016, continued thereafter and that seven states have been beneficiaries.
The statement also says the payment of zakat on income earned is compulsory, and that this opinion was endorsed in 2017 by the zakat collection agencies in Kuala Lumpur and in Selangor.
The statement raises a whole new set of questions. Which potential recipient will say no to an additional source of income? Of course the zakat collectors will say it's compulsory to give them the money! Why did this only come up in 2017?
What does this mean for income received by other agencies which are owned fully or partially by the government? Does this mean the Employees Provident Fund, Lembaga Tabung Haji, Permodalan Nasional Bhd and the Armed Forces Foundation must also pay zakat?
If so, this completely blurs the line between state and religion with respect to money.
ENGAGE calls upon the cabinet, helmed by Dr Mahathir Mohamad, to order a cessation of this practice by PTPTN until all the implications of this gift-giving by Wan Saiful are examined by a parliamentary committee.
ENGAGE further calls upon the cabinet to admonish the management of PTPTN and replace all the political appointees with more prudent persons. -Mkini