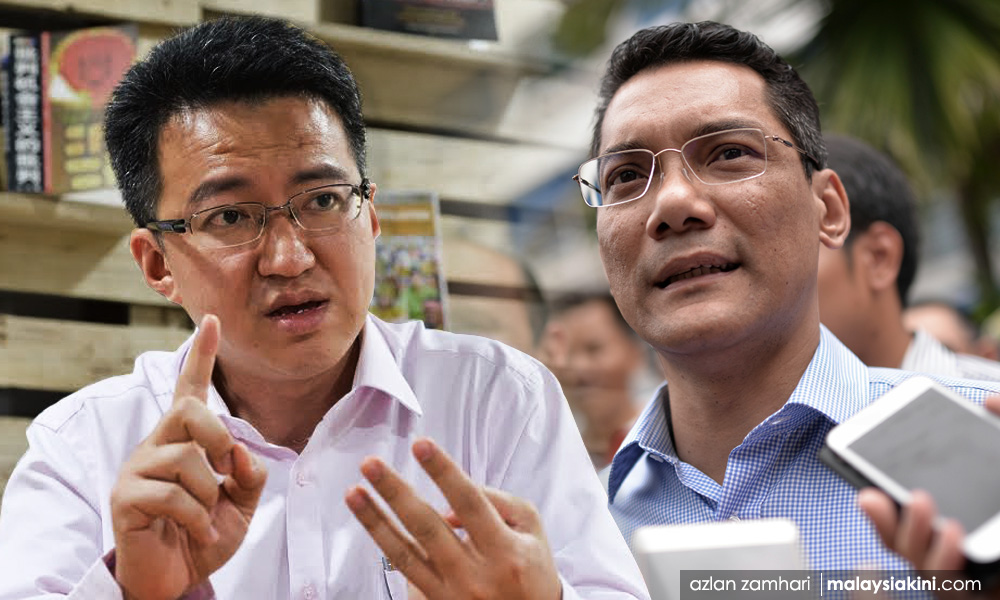 Liew Chin Tong has filed a defamation suit against Jaringan Melayu Malaysia (JMM) president Azwanddin Hamzah over a social media post on the deputy defence minister's attire.
Lawyer Ramkarpal Singh, representing Liew, said in a statement today that Azwanddin is being sued for a Facebook posting in which the latter alleged that the deputy minister intentionally wore a "Communist uniform" to a military event.
According to Ramkarpal, Liew is seeking RM20 million in general and exemplary damages, as well as an injunction restraining Azwanddin from publishing similar articles concerning his attire.
The lawyer also noted that Azwanddin had written an article on the JMM website in November titled 'The Defence Ministry is under pressure and threat'.
Case management has been fixed for Jan 29.
Liew had previously
denied
wearing a "Communist uniform" when inspecting a line of soldiers in Kuching, pointing out that it was the Defence Ministry's designated bush jacket for official military events.
The deputy minister deemed Azwanddin's accusation an insult to the armed forces and the ministry.
Additionally, he also pointed out that several ministers had also worn similarly khaki-coloured uniforms in the past – including former prime minister Najib Abdul Razak and his deputy Ahmad Zahid Hamidi.
It was reported last month that Azwanddin
refused to apologise
for the "Communist uniform" remark, maintaining that it is Liew's party DAP that must apologise for purported insults towards Malays and Islam.
Last week, the NGO leader was remanded for four days for
threatening to attack
a police station and
insulting
de facto
National Unity Minister P Waythamoorthy in relation to the Seafield temple riots. - Mkini