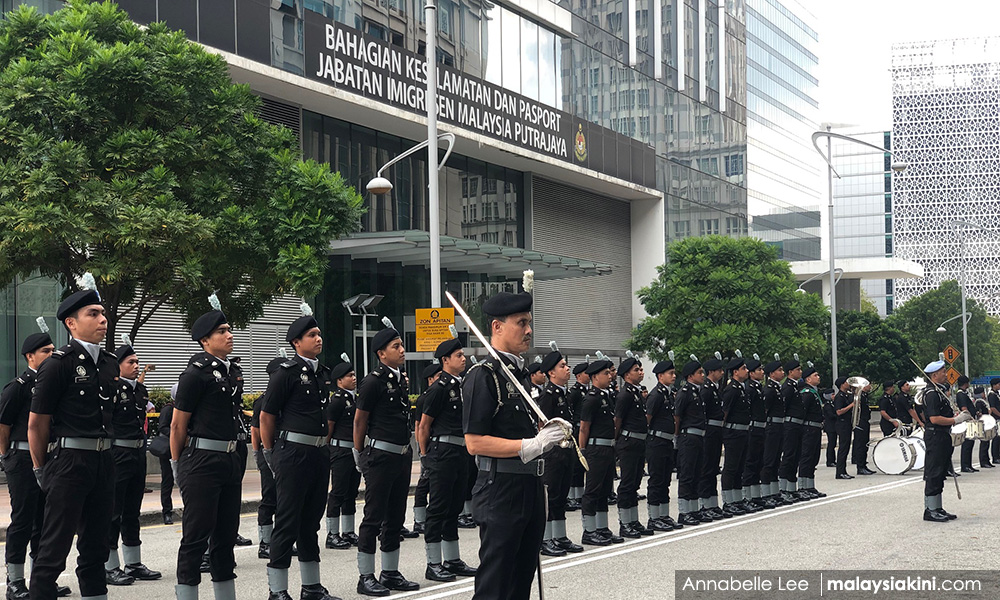 Outgoing Immigration Department director-general Mustafar Ali has been picked as the chief executive of a soon-to-be-established anti-money laundering body – the National Financial Crime Centre (NFCC).
Mustafar announced this at his farewell ceremony from the department today.
"Jan 2 will mark a new chapter of history, as I take on the responsibility of being the chief executive of the NFCC.
"[...] Prime Minister Dr Mahathir Mohamad has given me the responsibility to continue my work in the public service, and I received the letter this afternoon," he said in his speech at the Immigration Department headquarters in Putrajaya.
Last week, National Governance, Integrity and Anti-Corruption Centre (GIACC) director-general Abu Kassim Mohamed announced that the cabinet had agreed to establish the NFCC to investigate money laundering cases.
The centre is expected to be operational by mid-2019 and will see cooperation between several existing enforcement agencies, including the Immigration Department, MACC, Customs Department and Bank Negara.
Mustafar had spent more than three decades at the MACC and was deputy chief commissioner there when he was transferred to the Immigration Department in Aug 2016.
His transfer allegedly came after investigations into state investment firm 1MDB had gained traction.
Addressed integrity issues
In a press conference afterwards, Mustafar thanked his force for their service and said that present Immigration deputy director-general (administration) Abdul Halim Abdul Rahman will assume his role until a new chief is announced.
In his two years and five months leading the department, he said he was most proud of being able to have birthed a strong and close-knit team.
Mustafar said he was also proud to have been able to clean up the force.
"[...] Even though there are one or two incidents, a lot of integrity (issues) have been addressed.
"Entry points into the country have been secured," he added.
Mustafar also highlighted that the department had been able to effectively address the high number of undocumented migrant workers in the country. - Mkini