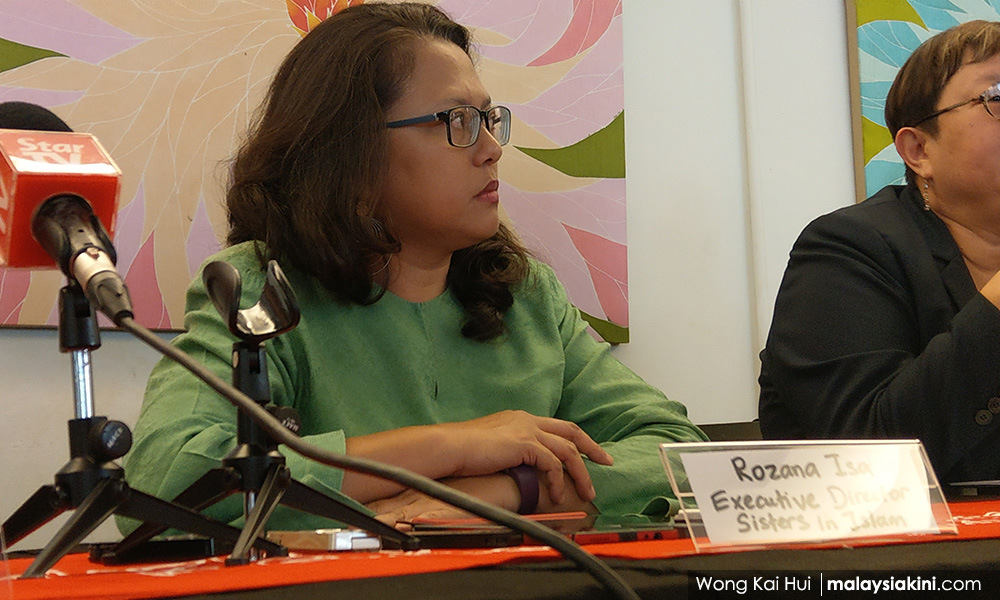 Women's groups have reacted with shock and disbelief at the proposal by PKR senator Mohd Imran Abd Hamid for a sexual harassment law to protect men from being
seduced
into committing crimes such as rape.
"Sisters in Islam is appalled by PKR Senator Mohd Imran Abd Hamid views that men have to be protected from being seduced into committing crimes such as rape.
"This point of view holds women to be responsible for men's attitudes and behaviours as well as violence that is committed towards women by men. It is as if men are void of any capacity to think for themselves and differentiate between what is right and wrong," said Rozana Isa (above) of Sisters in Islam
"Sexual harassment and rape are acts that are despicable towards women and men must be held accountable if they commit these crimes, regardless of what women wear."
"Men should police their own thought, words and actions and not take crimes committed by men against women lightly," she told
Malaysiakini
.
Human rights activist and long-time Women's Aid Organisation leader Ivy Josiah lambasted Imran for his speech.
"He wants a law to make sure women do not exist," she said, adding that men too should speak out against the proposal.
"This is an insult to men. Men do not need a law to behave decently as many men do not rape nor assault women sexually. These men respect women as their fellow human beings.
"If these men that the senator wants to protect are so easily seduced and will resort to violence maybe they should be locked up for their own good," said Josiah (below).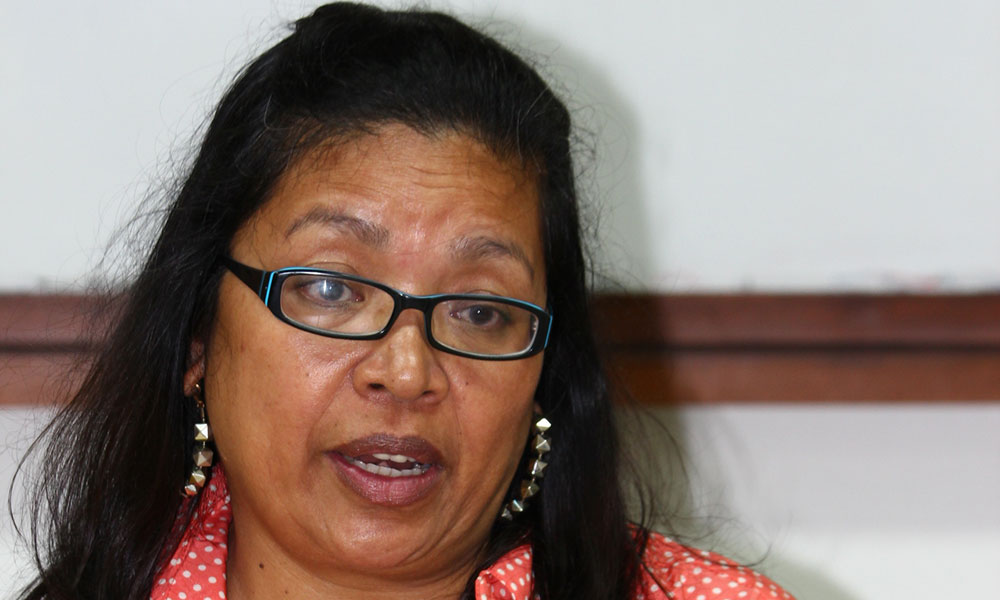 In his speech to the Dewan Negara today, Imran had proposed a Sexual Harassment Act to protect men from the actions, words and clothing of women, which could cause men to be seduced to the point they can commit acts such as incest, rape, molestation, (watching) pornography and likewise.
"This is important, we (men) need to be protected. The actions, clothing of women can seduce us into breaking the law and causing us to be charged (with a crime)," he said.
S Thilaga of Justice for Sisters said that his call was both laughable and problematic.
"I don't think men who are patriarchal, misogynistic and commit crimes against women need to be protected. I think the statement takes victim-blaming to a whole new level.
"I think these statements show the urgent need to educate senators, members of Parliament and all persons in Malaysia regarding gender-based violence and patriarchy," she said. - Mkini