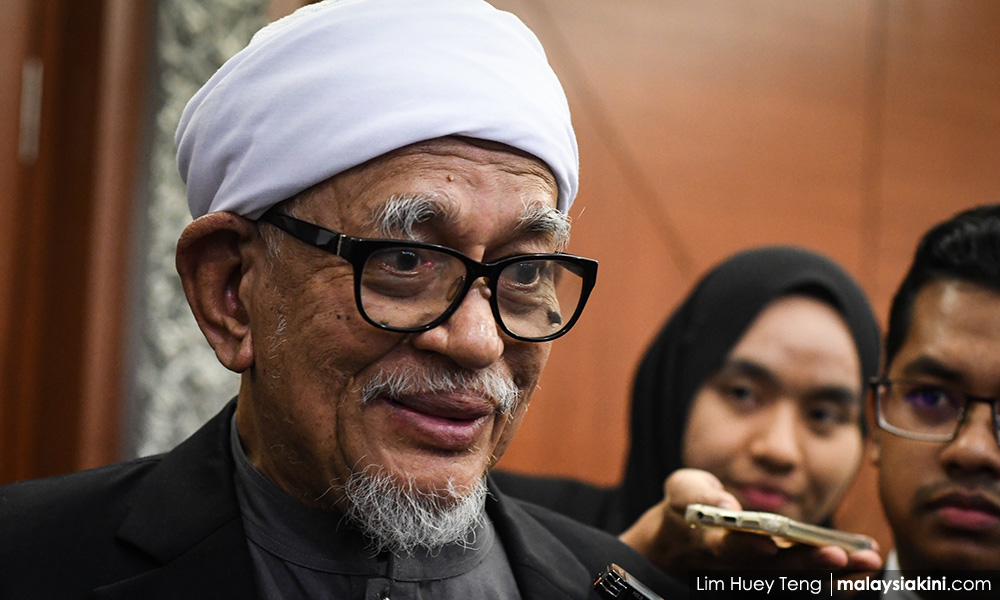 PAS president Abdul Hadi Awang has employed a footwear analogy to explain his support for Dr Mahathir Mohamad to complete his full term as prime minister.
According to him, the Bersatu chairperson should be allowed to complete the tasks he had set out to do.
"If his term has not 'matured', how can you replace (the prime minister)? You can't replace him midway?
"The prime ministership is not like wearing shoes, where you can replace them. Let it be until the situation is stable.
"He (Mahathir) has experience and has been the longest-serving PM. So give him a chance, as long as he can carry out his duties," he was quoted as saying by
Utusan Online
.
Hadi had previously stated that
PAS and Umno
would work to keep Mahathir as prime minister for the full term.
He said Mahathir's Bersatu must be defended because other parties in Pakatan Harapan do not have the "characteristics of Islamic leadership."
The statement came amid uncertainty if Mahathir would honour Harapan's consensus to pass the baton to PKR president Anwar Ibrahim before his term ended.
Mahathir initially stated this would be done within two years of taking office but later revised this to three years.
Hadi's statement was
welcomed
by PKR deputy president and Economic Affairs Minister Azmin Ali. - Mkini