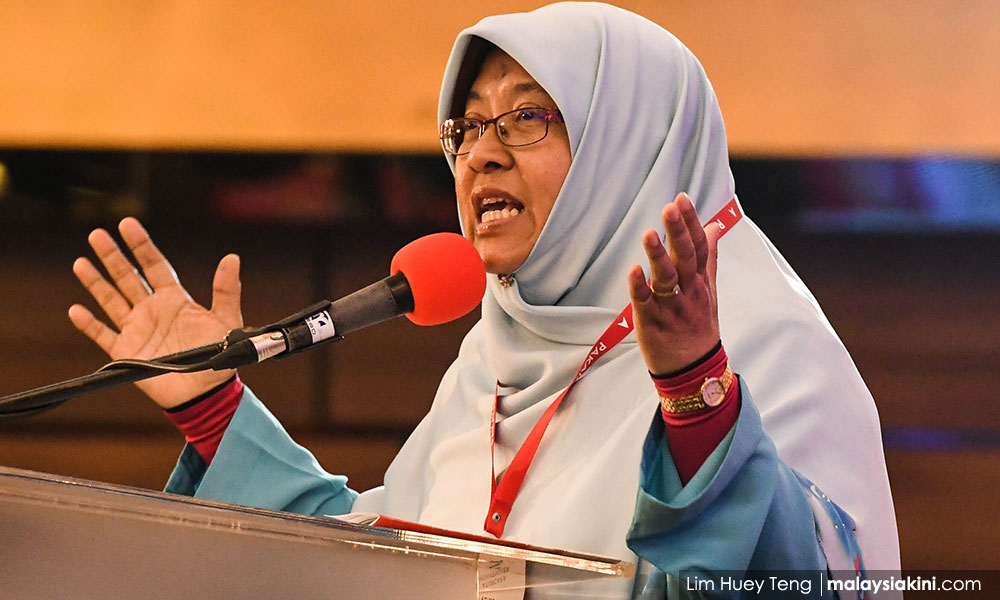 Wanita PKR chief Haniza Talha has taken issue with a party senator's proposal for a law to protect men from being "seduced" into sexually violating women due to the latter's clothing.
"Rape happens to women who are decently dressed (too). The one that needs protection are victims of sexual abuse, and not the abusers and rapists!" Haniza told Malaysiakini.
Earlier, Mohd Imran Abd Hamid, who is a retired navy admiral, had said there needs to be a law to
protect men
from the actions, words and clothing of women, so they do not commit crimes such as incest, rape, and molestation.
Haniza said incest, rape, and watching pornography are all driven by lust.
As such, she recommended those who are feeling such desires to follow Islamic teachings and to fast.
She cited a hadith, or a saying of the Prophet Muhammad, which states that young men who are able to marry should marry, while those who can't should fast.
A sexual harassment law has been in the pipeline for years, but Mohd Imran's proposal marked the first time the issue had been spun in such a way.
Women, Family and Community Development Deputy Minister Hannah Yeoh previously said police statistics from 2013 to 2017 showed that men made up 21.1 percent of sexual harassment victims.
Meanwhile, the All Women's Action Society (Awam) had complained that authorities do not take sexual harassment seriously, even laughing at complainants and thus allegedly enabling perpetrators. - Mkini