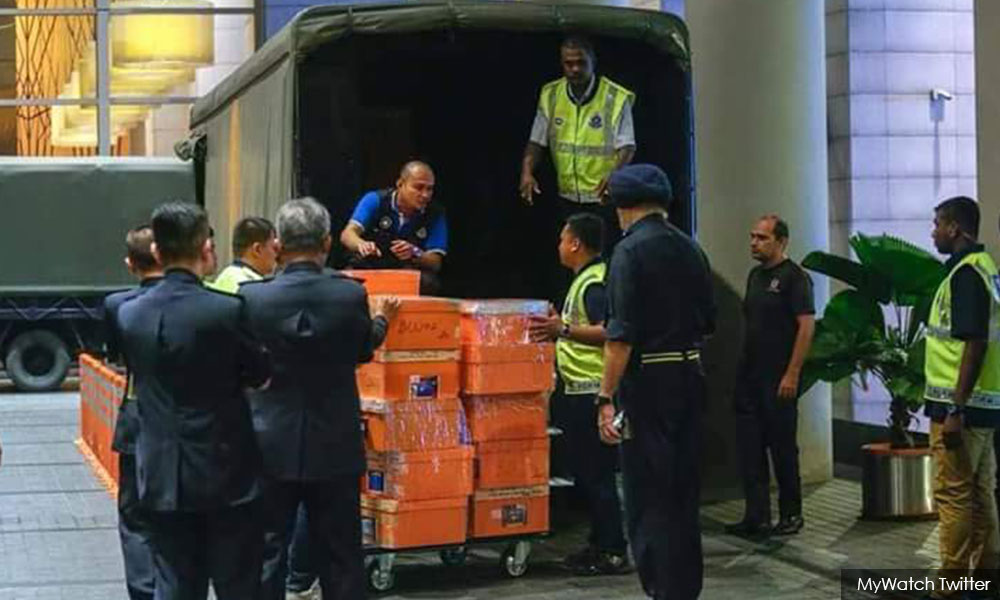 The Kuala Lumpur High Court will hear the forfeiture notice against Obyu Holdings Sdn Bhd, owned by Bustari Yusof, a close associate of Prime Minister Najib Abdul Razak, over a 1MDB-related matter on October 31.
The government had filed the forfeiture against Obyu Holdings over 11,991 pieces of jewellery the police had seized from properties that were occupied by Najib's family at Pavilion Residences last year.
High Court Judge Collin Lawrence Sequerah also set September 3 for mention, for the purpose of gazetting the forfeiture notice so as to allow all interested parties to come forward.
Apart from jewellery, the action also seeks to forfeit 401 watches, 16 watch accessories, 234 sunglasses, 306 handbags, as well as RM114,164,393.44 cash in multiple currencies.
Obyu Holdings was reportedly the owner of the condominium units which were occupied by Najib's family members.
Obyu Holdings, in a statement on May 9, had said it had no interest in the assets that the government are looking to seize.
Bustari is the brother of former works minister Fadilah Yusof.
The prosecution was represented by Harris Ong Jeffrey Ong, while the respondent was represented by Mohd Yusof Zainal Abiden.