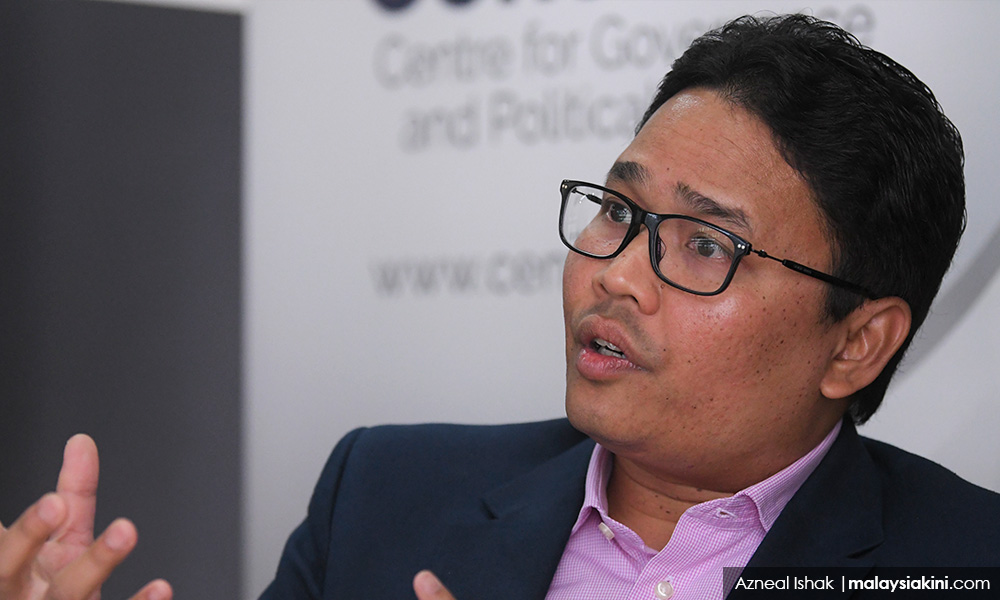 BN Senator Khairul Azwan Harun has rejected a fellow PKR senator's proposal for there to be a law protecting men from being "seduced" into sexually violating women.
"His (Mohd Imran Abd Hamid's) views are archaic, regressive and patriarchial. We must reject this sort of remarks, comments and views if we are to be a progressive nation," Azwan told Malaysiakini.
Earlier Mohd Imran, who is a retired navy admiral, said there needed to be a law to protect men from the actions, words and clothing of women so they do not commit crimes such as incest, rape, and molestation.
Azwan such views only embolden offenders.
"Views like these, even if jokingly made, enable and embolden men like what's happening in Perak to think that they can get away with sexual assault and harassment," he said.
This morning, the Centre for Government Political Studies (Cent-GPS) - which Azwan co-founded - released a media preview of a survey on sexual education and consent.
In their survey of 1007 men aged between 18 to 30 in the Klang Valley, 34.6 percent of respondents said they understood consent for sex to mean a verbal agreement while 30 percent understood it as a mutual agreement.
However, 3.7 percent said non-objection was considered consent, while 3.6 percent said romantic attachment was also consent.
Meanwhile, 13.2 percent understood body language to mean consent while 6.4 percent said they did not know and 8.6 percent did not specify an answer. - Mkini