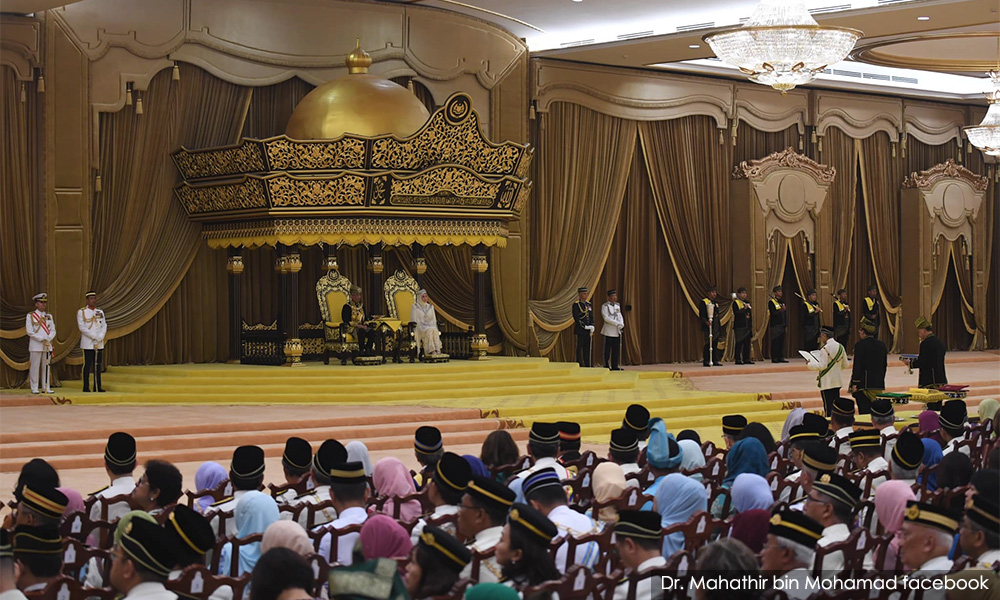 Najib Abdul Razak said he was forced to skip Sultan Abdullah Ri'ayatuddin Al-Mustafa Billah Shah's coronation as the Yang di-Pertuan Agong at Istana Negara in Kuala Lumpur yesterday because he could not comply with an eleventh-hour instruction.
"It's not about confusion. I received a call at 6.30am informing me that the seating arrangements had changed.
"I was supposed to be on the 10th seat as a former prime minister according to the ceremonial protocol, but (my seat) was changed at the last minute to the seats for Orang Besar Pahang.
"The ceremonial robes for Orang Besar Pahang and former prime minister are different... At the time, I did not have time to collect my clothes from Pekan," he added in a Facebook post this morning.
Najib (below) is the Dato Shahbandar of Pahang and thus a member of the Pahang Royal Council.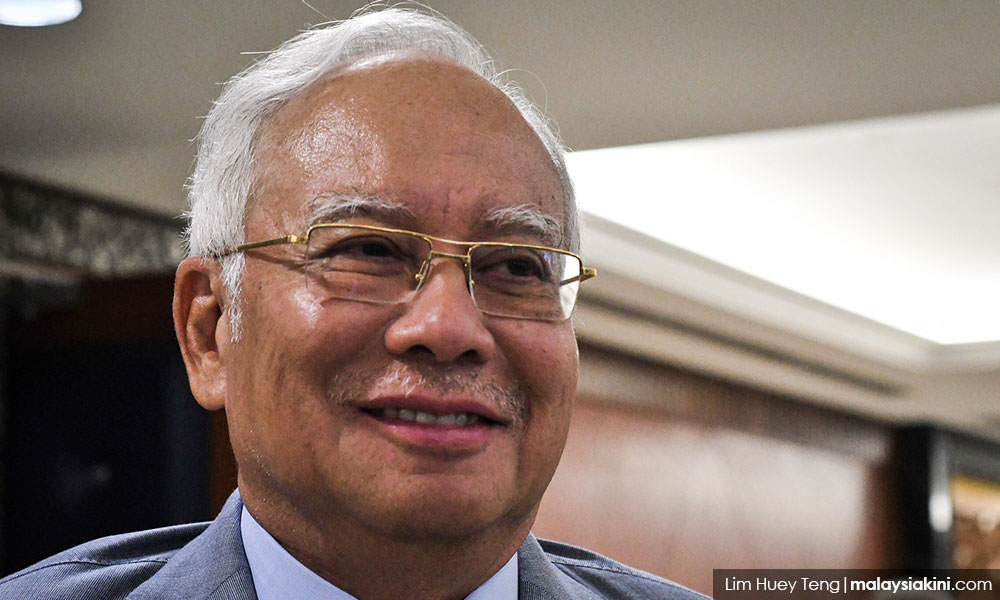 Najib and his wife Rosmah Mansor were initially supposed to sit in the same row as Prime Minister Dr Mahathir Mohamad, his wife Dr Siti Hasmah Mohd Ali, Deputy Prime Minister Dr Wan Azizah Wan Ismail and her husband, PKR president Anwar Ibrahim.
Najib's ex-aide: Mahathir threatened to boycott event
According to a report by FMT, a spokesperson for the Prime Minister's Office said Putrajaya was not involved in the seat arrangements.
"(It's all done by) the palace's ceremonial and protocol department," said the spokesperson.
Najib's former aide Isham Jalil, however, claimed otherwise in an article published by Utusan Malaysia today.
"I was informed that if Najib's seat was not changed, Mahathir had threatened to boycott the event.
"Because (Najib) respected protocol (and due to) the last-minute interference by the Prime Minister's Office, Najib could not attend the coronation.
"Mahathir didn't want Najib to attend the coronation because he is jealous that Najib is more popular," said Isham. - Mkini