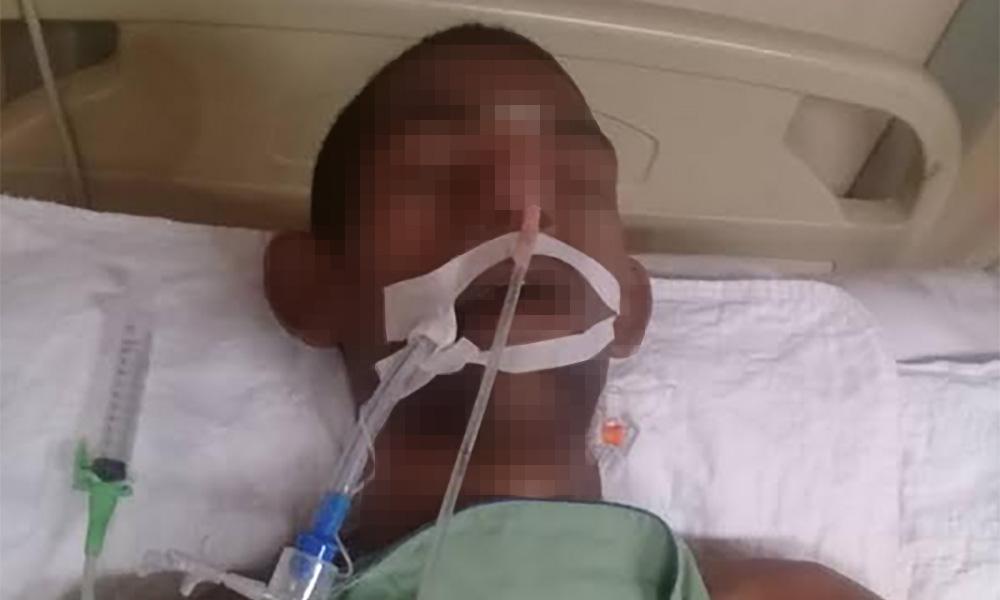 Police in Kuala Muda, Kedah have stated that the death of 21-year-old Gopal Krisnan Rajalinggam in prison custody yesterday was due to a heart infection.
They denied that he died due to repeated beatings by jail wardens as
alleged
by his family.
In a press conference in Sungai Petani today, Kuala Muda district police chief Adzli Abu Shah said a post-mortem had been conducted on the deceased today by Dr Mohd Suhaini Mohd Noor, a forensic expert attached to the Sultanah Bahiyah Hospital in Alor Setar.
The post-mortem was conducted between 9.30am and 1.30pm today, added Adzli.
"The results of the post-mortem indicated that there were no external injuries or criminal elements in the deceased's death," he said.
"The cause of the death was due to infective endocarditis, an infection of the heart.
"His condition was told to the family and they have acknowledged it, they were satisfied with the report and allowed the post-mortem to be conducted," added Adzli.
Endocarditis is an infection of the inner lining of the heart chambers and heart valves.
It is typically caused by bacteria, fungi or other germs from other parts of the body, such as the mouth, spreading through the bloodstream and attaching to damaged areas in the heart.
It is learnt that the family has taken Gopal's body home.
He had been remanded in Sungai Petani after being arrested in Penang for a drug offence on May 12, and was awaiting his next case mention.
Adzli said Gopal was transfered from the remand prison to the Sultan Abdul Halim Hospital on July 24, and was warded around 11.20am.
"The doctor did an ultrasound and found that his heart was infected.
"The deceased did inform the doctor that he was exhausted, and had fever for three days and was vomitting, " Adzli added.
In a police report lodged at the Kuala Muda district police headquarters yesterday, Gopal's fiancee, Navamallika Tan Sze Lin, 20, said she visited Gopal in the remand prison on June 4 with his mother.
During their visit, Gopal claimed he was beaten by the prison wardens.
"He was crying as he related how he was hit on the head. He told the wardens he had fever and was vomitting," Tan had said in her report.
"But the wardens did not believe him, Gopal said, and told him to roll on a tarred road," she added.
She also claimed that Gopal had complained about nausea and, when hospitalised, was unconscious until his death on Tuesday.
Adzli confirmed that a police report had been lodged by Tan over the physical marks on Gopal's hands and swelling on his head.
However, the post-mortem had revealed that the marks on his right hand was due to drips and injections, while there was no swelling on his head as alleged by Tan.
Adzli said on July 26, the deceased was given breathing aid and had no injuries on his body as claimed by Tan.
"His death is classified as sudden death," he said.
Adzli said police personnel at Sultan Abdul Halim Hospital had lodged the first report regarding Gopal's death at 3.40pm on July 30. His death had been certified by a medical officer.
Malaysiakini has contacted Prisons Department director Zulkifli Omar about the matter, and is awaiting his response.
Gopal's case first came to light after David Marshel, who is Seberang Perai Municipal councillor and president of NGO Malaysia Tamilar Kural, alerted the media about the case. - Mkini