Replacing Dr Mahathir Mohamad as prime minister before the end of his term could plunge the nation into instability, warned PAS vice-president Mohd Amar Abdullah.
Explaining the Islamic party's support for Mahathir to complete his term, he said Pakatan Harapan requires a strong leader to steer a loose coalition.
"So we see Mahathir as the strongest, with his experience and attitude.
"In our view, he is the only one who can control (Harapan) and ensure the nation's stability," he told reporters in Kota Bharu, Kelantan, this afternoon.
Without mentioning names, Mohd Amar said if someone else replaces Mahathir before his term expired, it could prove to be a disaster.
"Others (Mahathir's replacement) may cause an unstable government.
"This will have an impact on politics and the nation's economy. This is our view. We are not merely supporting Mahathir, but looking at various aspects as well," he added.
Hadi: Cannot change PM like changing shoes
Yesterday, PAS president Abdul Hadi Awang (below) employed a footwear analogy to explain the party's stand on this matter.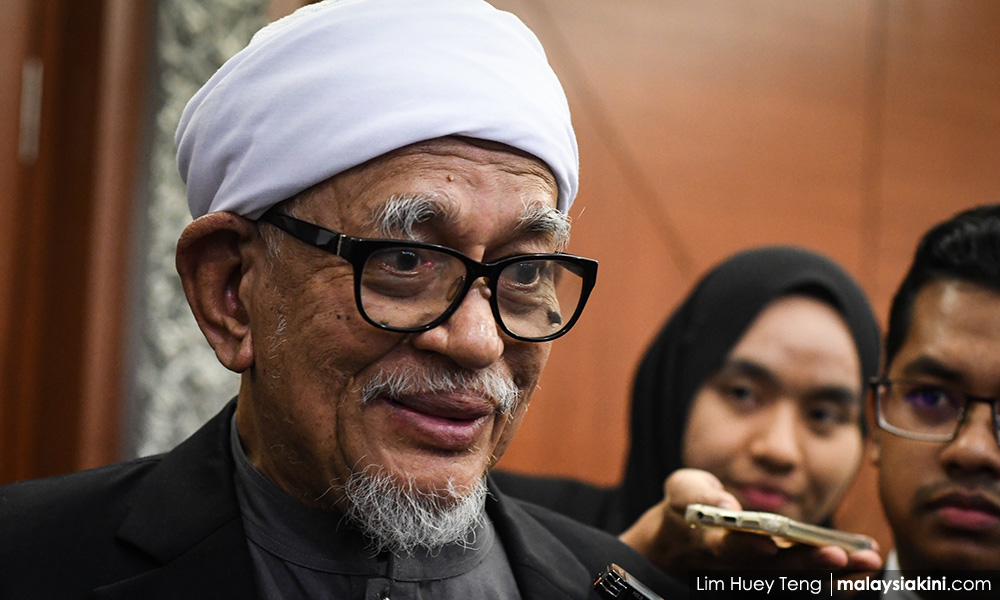 "If his (Mahathir's) term has not 'matured', how can you replace (the prime minister)? You can't replace him midway.
"The prime ministership is not like wearing shoes, where you can replace them. Let it be until the situation is stable.
"He (Mahathir) has experience and has been the longest-serving PM. So give him a chance, as long as he can carry out his duties," he was quoted as saying by Utusan Online.
Hadi had previously stated that PAS and Umno would work to keep Mahathir as prime minister for the full term.
He said Mahathir's Bersatu must be defended because other parties in Harapan do not have the "characteristics of Islamic leadership."
The statement came amid uncertainty if Mahathir would honour Harapan's consensus to pass the baton to PKR president Anwar Ibrahim before his term ended.
Mahathir initially stated this would be done within
two years
of taking office, but later revised this to
three years
.
Hadi's statement was welcomed by PKR deputy president and Economic Affairs Minister Azmin Ali.
S'gor Bersatu reps also want Dr M as PM for full term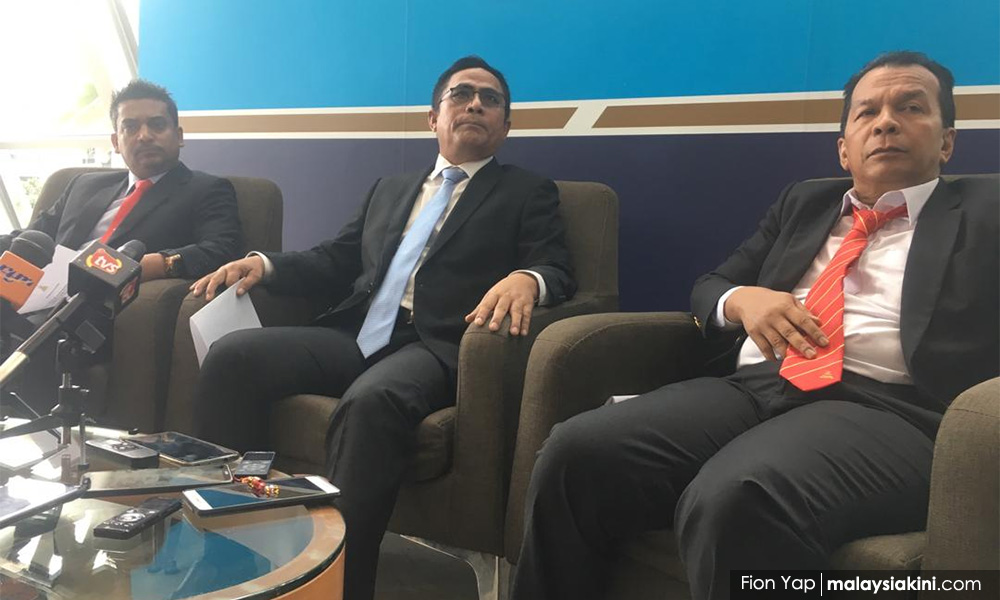 Bersatu's state assemblypersons in Selangor have lent their voice to the chorus calling on Dr Mahathir Mohamad to remain as prime minister for the full term.
"We, Selangor (Bersatu) state assemblypersons, welcome and support Mahathir to stay on as prime minister until the end of the 14th (Parliament) term.
"This follows media statements made by Economic Affairs Minister Azmin Ali on July 29, as well as the same position taken by Umno and PAS," said Kuang assemblyperson Sallehudin Amiruddin (photo, in middle) in a statement this afternoon.
Sallehudin, who is also Selangor Bersatu information chief, said this would ensure continuity.
"Since the transition of the federal government in the 14th general election, Mahathir has succeeded in putting Malaysia back on the right path and restored the country's reputation internationally.
"Under his leadership, the confidence of investors and the people have returned due to the government's transparency and 'shared prosperity' concept.
"Therefore, Selangor Bersatu assemblypersons do not see the need for the prime minister to withdraw until his mission to rebuild this country is completed," he said.
Bersatu has five state assemblypersons in Selangor. Pakatan Harapan controls a total of 50 seats in the 56-member state assembly.
Harapan has a consensus for Mahathir to hand over power to PKR president Anwar Ibrahim before the end of his term, but no concrete timeline has been provided.
However, there are now calls for the plan to be scrapped, including from Anwar's own deputy Azmin.
Ties between Anwar and Azmin have soured since late last year after Anwar reappointed Azmin's defeated rivals to the PKR leadership following the party election.
It escalated after a sex video implicating Azmin, who is also the former Selangor menteri besar, was circulated.
Azmin had said that the video was aimed at destroying his political career and is convinced that it was an inside job.
– M'kini