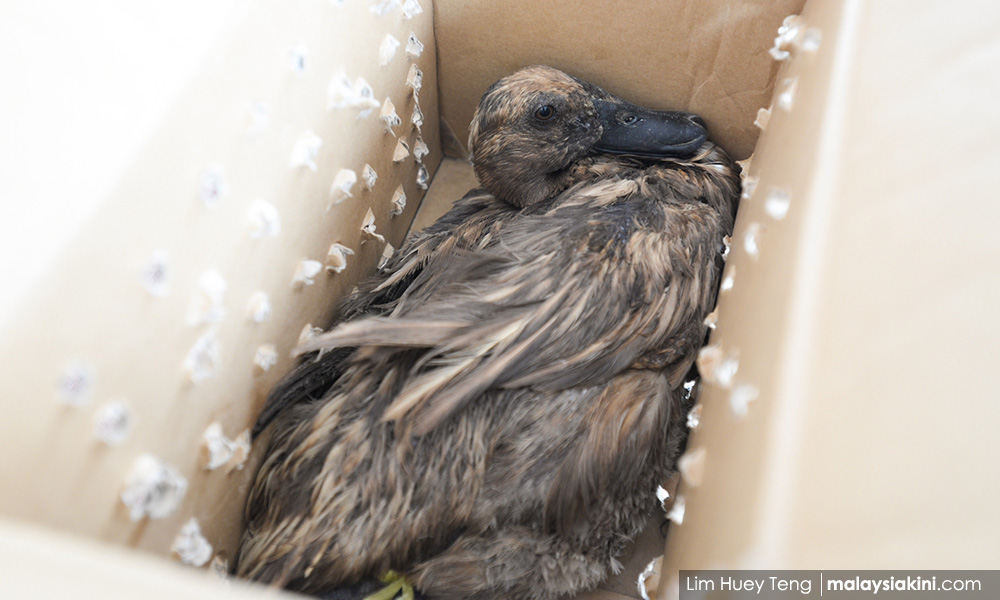 A duck abandoned in an attack on Malaysiakini's old office in Bangsar Utama, Kuala Lumpur, five years ago died last night.
The duck had been under the care of PKR vice-president Tian Chua, who volunteered to nurse the bird back to health as Malaysiakini did not have space to accommodate it at the time.
Chua named the duck "Tessy" and even renovated his front porch to include a pond.
However, her health began to wane over the past few days.
"A few days ago, her legs appeared feeble and un-firm, and unable to walk or swim properly," Chua said in a Facebook post.
"(Yesterday) morning, I found the duck was half drowned in the water with her feathers soaking wet. She must have been too frail to pull herself out of the pond.
"I rescued her out of the water and dried her feathers. Unfortunately, she was unable to recover from the trauma and finally succumbed to her destiny," added the former Batu MP.
In February 2014, Malaysiakini's Bangsar office was attacked by vandals who splashed red paint on the premises.
They also left "Tessy" behind in a sealed cardboard box which also contained a small packet of rice and a red needle. The bird was initially thought to be dead but showed signs of life when it was taken out.
A photograph of DAP lawmaker Teresa Kok was taped to the box and several others to the office wall.
The attack on Malaysiakini is believed to be linked to a satirical video by Kok titled "Onederful Malaysia CNY 2014", which lampooned top personalities and issues in Malaysia at the time.
The video left several Malay NGOs enraged. - Mkini