Prime Minister Dr Mahathir Mohamad has vowed not to renege on his agreement to hand over the leadership reins to PKR president Anwar Ibrahim.
This is after Turkish international news channel TRT World quizzed him on the sex video implicating Economic Affairs Minister Azmin Ali and its relevance to the transition plan.
"I'm not going against my own promise. Whatever happens, I will stick to the promise I made," he said.
Asked earlier to comment on his complex relationship with Anwar, which saw the pair becoming allies after two decades of bitter political enmity, he replied: "Well, I have already agreed that when I step down, he will take over from me as prime minister."
"That is a promise I made and I will stay with the promise," he added.
The interview with TRT was on July 29, the same day Azmin voiced support for Umno and PAS' proposal for Mahathir to serve his full term as prime minister.
Elaborating on the transition, Mahathir recalled how Pakatan Harapan parties united to fight against former prime minister Najib Abdul Razak.
"Fighting Najib was more important than our personal relations," he said.
Speculation has been rife that the sex video is related to the tussle over the prime minister's post following claims that Mahathir preferred Azmin to succeed him
Azmin, who is also PKR deputy president, is convinced that those responsible for the video are from within the party.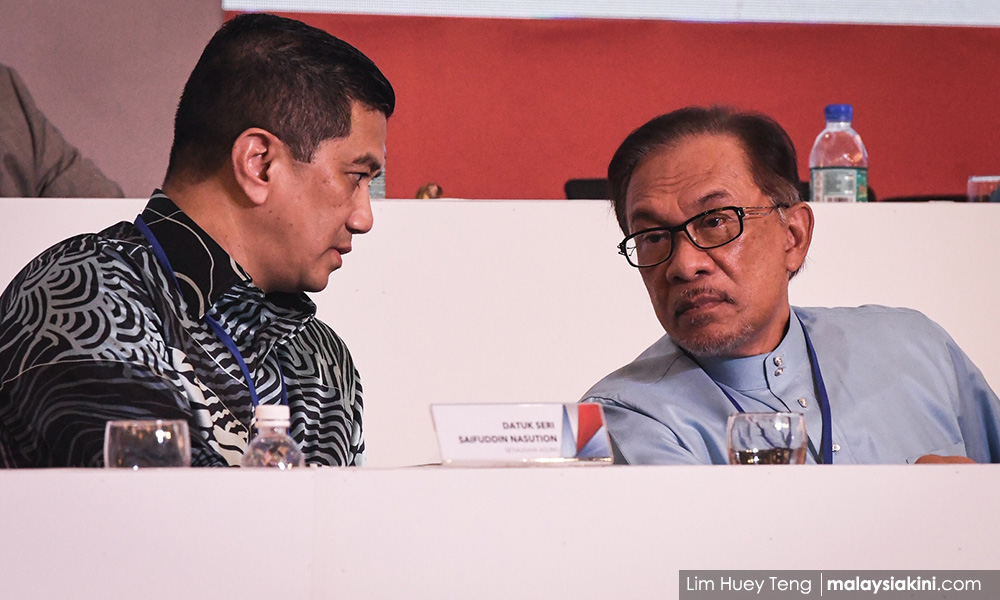 The situation escalated after Anwar said Azmin should resign if it is proven that it was the latter in the video depicting two men engaging in sexual acts.
While police have authenticated the video, the facial recognition process, however, failed to link Azmin to the recording.
Inspector-General of Police Abdul Hamid Bador also revealed the existence of a conspiracy masterminded by the leader of a political party to tarnish Azmin's reputation and that hundreds of thousands of ringgit were spent on producing the video.
Although Anwar has denied involvement, his political secretary was among those detained in connection with the case.
– M'kini