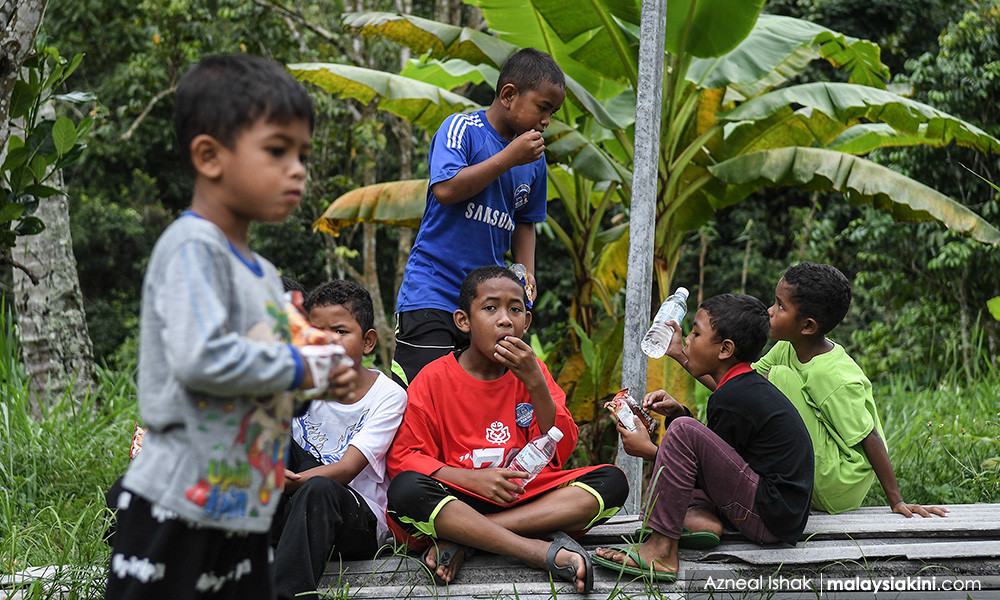 Following a discussion last weekend on how Orang Asli students were being
bullied
and discriminated against at school, activists have pointed the finger at parents as the source of the problem.
According to the Department of Orang Asli Development (Jakoa), secondary school dropout rates for the community has been on the rise and was
51.06
percent in 2018.
For Peninsular Malaysia Orang Asli Network (JKOASM) chairperson Tijah Yok Chopil (above), these bullies often believe that they were ethnically superior to their Orang Asli peers and had not been taught otherwise.
"Students would not know these racist terms if they did not learn them from adults. So for me, the (bullying) exists because of the adults.
"For example, Orang Asli have been called sakai since the British occupation of Malaya. The term was used to mean someone who is of low status and who does not know anything," she told Malaysiakini when contacted.
Sakai is the name of an Orang Asli tribe. Dewan Bahasa and Pustaka defines sakai as someone who is a slave or servant while colloquially the word is used as a derogatory slur against those perceived to be backward.
Elaborating, Tijah said that another contributing factor to the discrimination was that the Orang Asli were often mistakenly perceived to be "godless".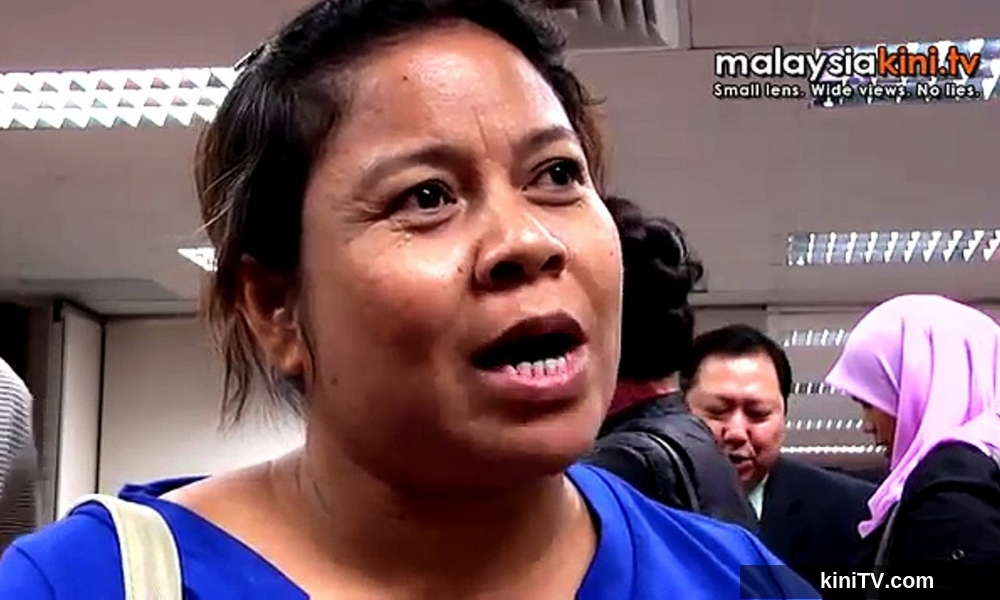 "Not only are the Orang Asli seen as unintelligent, but they are also seen as people who do not believe in God.
"We are not Muslims or Christians, but I feel that the Orang Asli are more 'complete' than others because we respect God by respecting our environment.
"We respect what is around us and we live in a way that does not harm or destroy other beings, except to eat and drink from it," she said.
Johor Orang Asli Network (JPOAJ) chairperson Dolah Tekoi similarly said that Orang Asli students were often regarded as inferior even if they dressed neatly like all other students.
Slurs uttered in Malay inflicted the most pain as Orang Asli students understood the national language best, he added.
"Slurs in Mandarin and Tamil, which also happen, have less impact on the Orang Asli due to the language barrier," the activist said.
Dolah (below) believed the authorities did not regard the bullying of Orang Asli children as an important issue and this was the reason why it continued to happen openly in schools.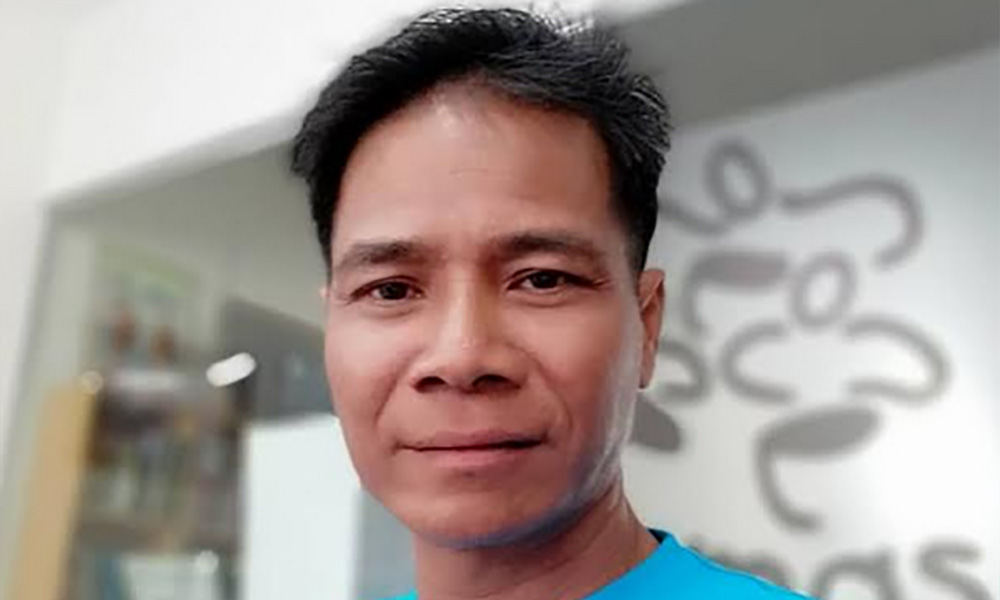 He thus hoped that the Pakatan Harapan government would take stern action against bullies, especially since more and more Orang Asli students were losing confidence in themselves when it came to their studies and careers.
Psychological, social impact
Meanwhile, prominent linguistician and sociologist Teo Kok Seong believed that language used by children is often a reflection of their upbringing.
The Institute of Ethnic Studies (Kita) principal researcher expressed concern for the Orang Asli students on the receiving end of slurs and discrimination.
"The usage of language by children is a reflection of the social and moral education they receive at home from their parents. Children often copy adults.
"This is important because impolite language (like racial slurs) can cause a deep psychological impact on those which such slurs are used against.
"Such words show that we have low morals," he told Malaysiakini.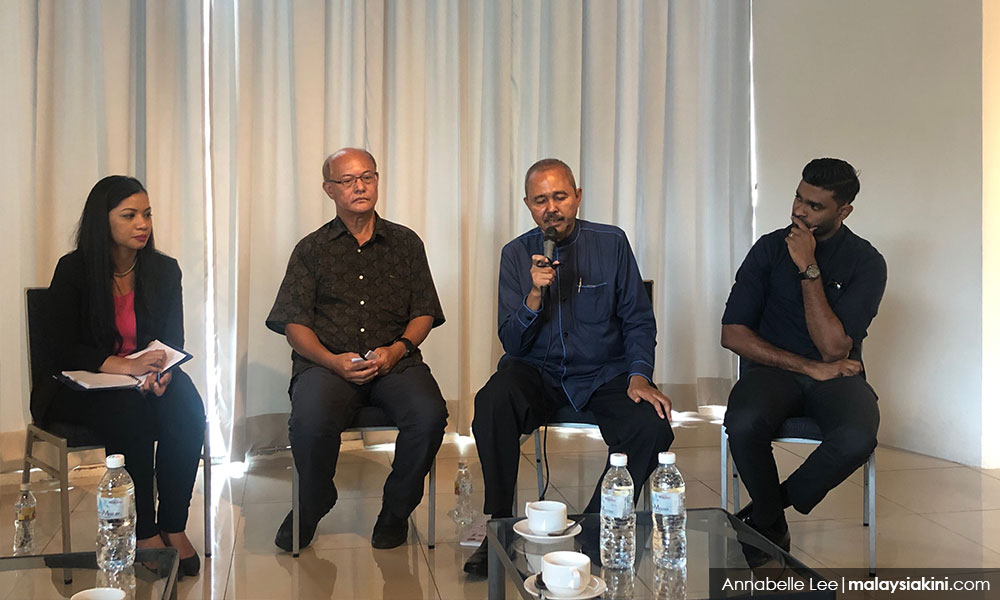 Teo's colleague at Kita, Shamsul Amri Baharuddin, opined that the bullying of and discrimination against Orang Asli students pointed to a wider "social deficit" in Malaysian society.
"What was shared by the participants of the forum was a catalogue and list of social deficits that we need to start addressing in a better way.
"Some of it was based on personal experience, some was based on their family's experience and some was based on the collective experience of the community.
"This all happened due to stereotypes and prejudice," he said when contacted.
Kita is a department at UKM.
Last Saturday, panellists (above) at the "Orang Asli and Schooling" forum held at Taylor's University Lakeside Campus discussed the various obstacles faced by Orang Asli students in obtaining a good education.
The panel included Orang Asli educators, activists and Jakoa director Juli Edo.
Due to bullying, racial slurs and discrimination, they said that Orang Asli parents often worried about their children's safety at school.
Parents also distrusted the national school system and were especially concerned with attempts to convert their children to Islam. - Mkini