A group of PKR members will be seeking clarification from the Registrar of Societies (ROS) on Azmin Ali's status as PKR's deputy president tomorrow.
The group had attempted to do so at the Kuala Lumpur ROS branch today but were turned away because such matters are only handled by the ROS headquarters in Putrajaya.
When met at the Kuala Lumpur ROS branch, group representative P Jenapala said they were seeking clarity after confirmation that Azmin has been absent without leave from the party's central leadership council (MPP) meetings.
"The secretary-general said Azmin has been absent since 2018, without leave. (Clause 21.16 of) the party constitution said three consecutive absence without leave was considered a resignation.
"However, the deputy secretary-general said Clause 21.16 has never been applied and that Azmin had communicated his reasons for absence to the party president.
"Therefore, we seek clarity over this confusion," said Jenapala, who is a former PKR deputy secretary-general.
Janapala (below) is now an ordinary member of the Ipoh Barat PKR division. He was accompanied by three other party members.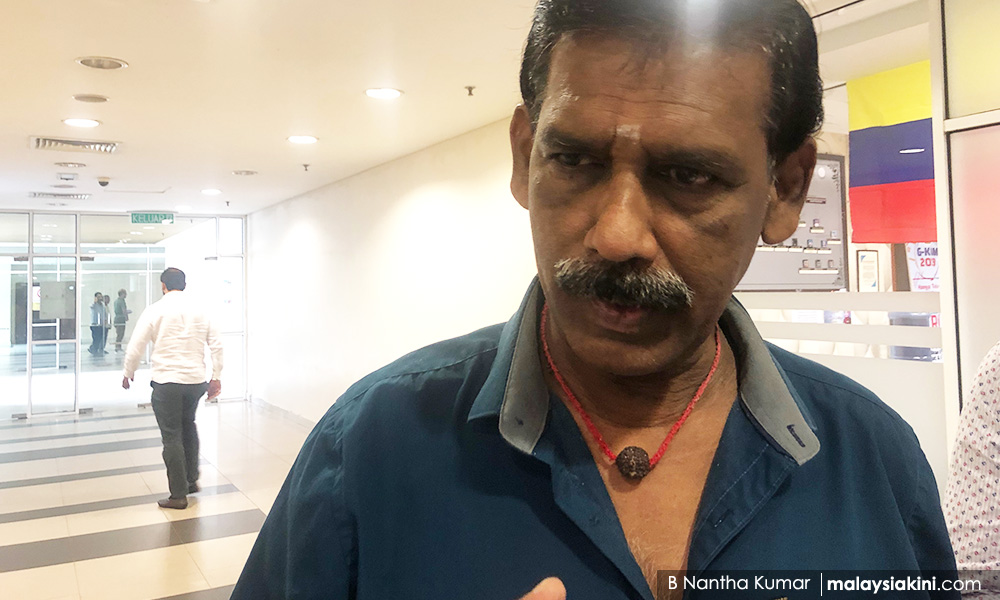 He stressed that their purpose of making the enquiry through the ROS was only to seek clarity and not to cause problems for the party.
Meanwhile, a staffer at the PKR headquarters confirmed that the schedule for MPP meetings for the entire year has been laid out.
"After the last party election, the secretary-general's office had scheduled every MPP meeting on the last Sunday of the month.
"This allows for MPP members to lock in those dates and not make other commitments, except for exceptional cases," said the staff, who requested anonymity.
As for the political bureau meetings, the staff said meetings are held fortnightly and members are given advance notice.
The political bureau is PKR's executive body while the MPP sets the bureau's marching orders.
– M'kini