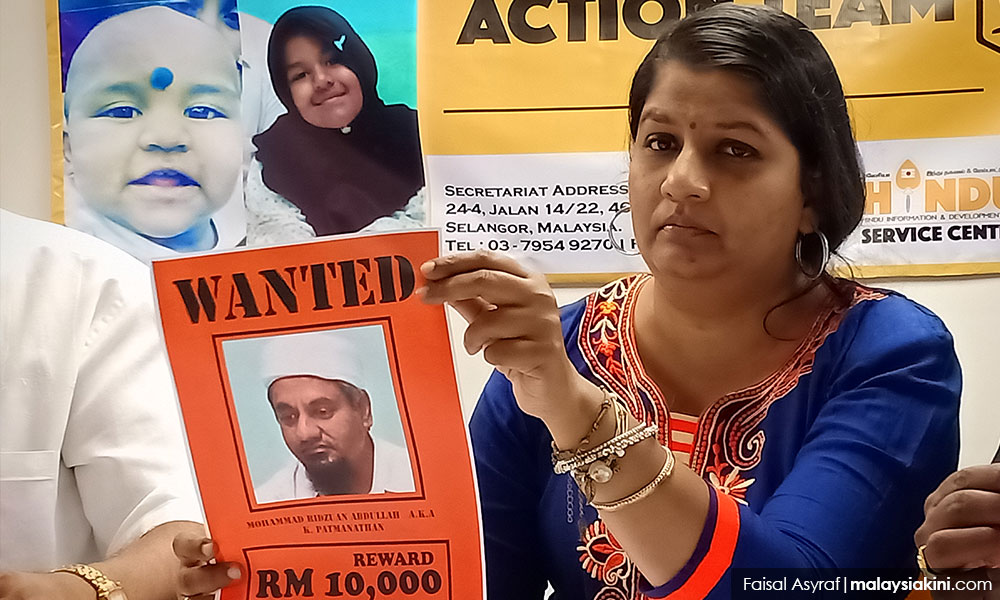 M Indira Gandhi, the mother of the missing Prasana Diksa, is looking to meet with Inspector-General of Police (IGP) Abdul Hamid Bador to discuss progress in tracing her daughter's whereabouts.
This followed the police chief's promise that the force would
double its efforts
to locate the missing child, taken away by Indira's estranged ex-husband 10 years ago following a messy custodial battle.
Prasana was just 11 months old at the time.
Speaking to The Malay Mail, Indira said the commitment by Abdul Hamid was a promising change from the "excuses" accorded her by previous police chiefs.
"I am very glad that finally there's one IGP who said something like that as the previous ones ignored me and only gave excuses.
"Ten years is too long not to get any feedback from the police, and I am hoping to get an audience with Hamid very soon," she was quoted saying.
Indira added that she would hope to compare any leads police may have with those obtained by private investigators hired to track down the child.
"I just want some news that the police are doing something to help find my daughter," Indira reportedly said.
It was reported on Monday that the Indira Gandhi Action Team (Ingat) has
hired
a team of private investigators to help with the search. Ingat, however, promised to keep authorities in the loop of new developments.
Indira's plight began when Prasana's father, Muhammad Riduan Abdullah, unilaterally converted all his three children to Islam in 2009.
A lengthy court battle ensued involving both the syariah and civil courts.
The
Federal Court
ultimately instructed then IGP Khalid Abu Bakar in 2016 to arrest Riduan and reinstated a mandamus order issued by the Ipoh High Court two years prior for Prasana's retrieval.
A mandamus order is a court order compelling a government official to properly fulfil their official duties.
In January 2018, the Apex court also
nullified
the conversion of Prasana and her two elder siblings to Islam by Riduan, who was known as K Pathmanathan prior to his conversion.
Indira's two eldest children now live with her, while Riduan remains in hiding with Prasana. - Mkini