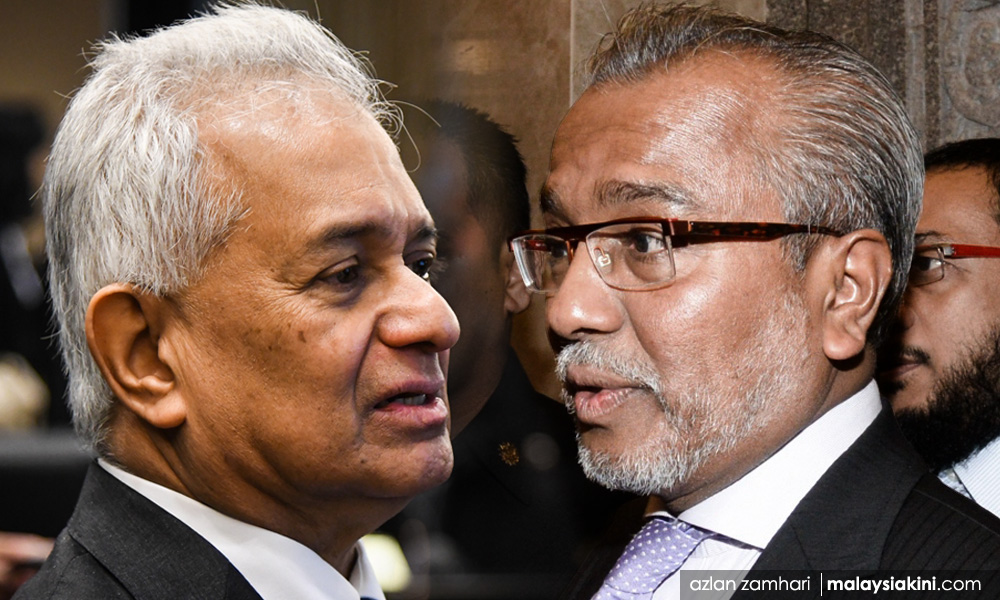 The High Court in Kuala Lumpur today has set aside the Attorney-General's Chambers' (AGC) bid to cite senior lawyer Muhammad Shafee Abdullah for contempt over his statements which purportedly undermined the administration of justice.
Judge Mohd Firuz Jaffril also awarded Shafee RM30,000 in costs.
Shafee's lawyer had initially asked for RM150,000 but the counsel from AGC said Attorney-General Tommy Thomas was merely carrying out his duties to defend the judiciary.
Firuz later settled on RM30,000, after taking into account the government's current fiscal position.
In his judgment, he said that the person charged for contempt must know exactly what he is charged for.
The judge said the so-called statements undermining the judiciary was not specific enough.
On March 1, the court
granted leave
to Thomas to cite Shafee for contempt of court.
This came after the veteran lawyer made comments to the media regarding former prime minister Najib Abdul Razak's SRC International Sdn Bhd case. Shafee is Najib's lawyer.
Shafee had allegedly said that Najib could win the case "if the judge is straight, if witnesses are not coached, and if evidence is not fabricated".
The attorney-general said he wanted to initiate contempt proceedings on the grounds that he, as the guardian of public interest, has been tasked with protecting the integrity and administration of justice. - Mkini