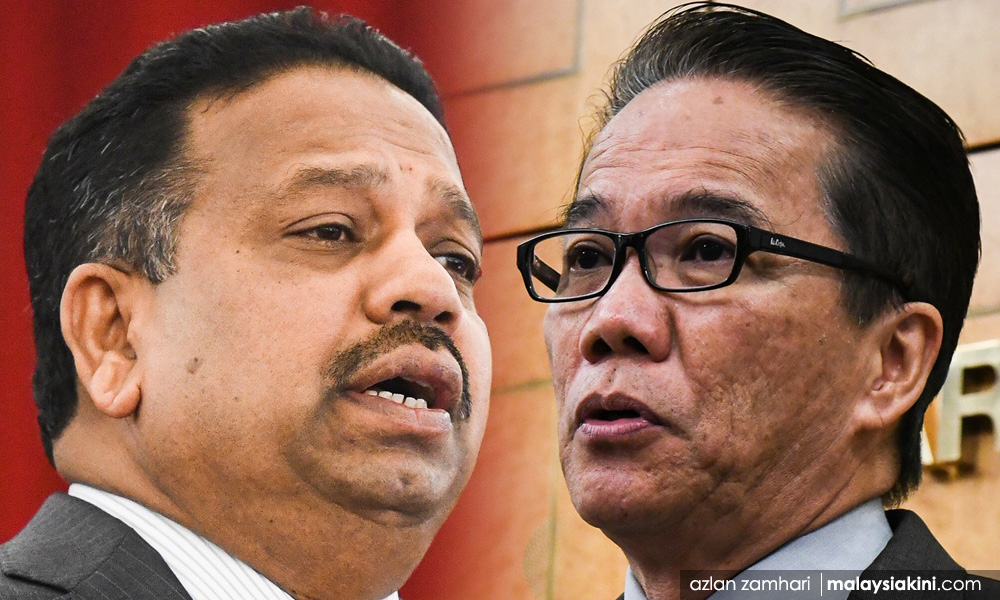 Dewan Negara Speaker S Vigneswaran has accepted Minister in the Prime Minister's Department Liew Vui Keong's explanation over his earlier statement to the House about a graft case.
Confusion arose after Liew on July 25 claimed the MACC had
cleared
a political secretary attached with the Agriculture and Agro-based Industry over a luxury watch but the MACC later said the case was still
being decided
by the Attorney-General's Chambers.
Vignewaran said Liew had sent him a letter to explain that when he made the comment, he had also qualified it by stating that he was unsure about the status.
"In my opinion, I find the explanation in the letter that he had stated his uncertainty about the MACC decision to be reasonable.
"He had qualified himself when he mentioned that he stands corrected and continued with his answer," he told the Dewan Negara today.
Vigneswaran made the ruling after MCA's senator Ti Lian Ker asked for the issue to be addressed.
Ti had submitted a motion on the matter but was rejected by Vigneswaran.
Apart from the confusion over Liew's statement, Ti had also taken issue with Liew's private secretary, who while explaining Liew's comment, had also
criticised
MCA.
The private secretary Mohd Hanafiah Sahih Montoi had said if MCA cared about anti-corruption, it should not have voted against the motion compelling all senators to declare their assets.
"When we vote, we have our purposes and we have made certain qualification, therefore, to belittle senators who did not support the vote is inappropriate and tantamount to intimidation or bullying through the media," Ti had said.
However, Vigneswaran said the private secretary's statement was not a concern as he was not a Dewan Negara member nor did he utter such words in the House. - Mkini