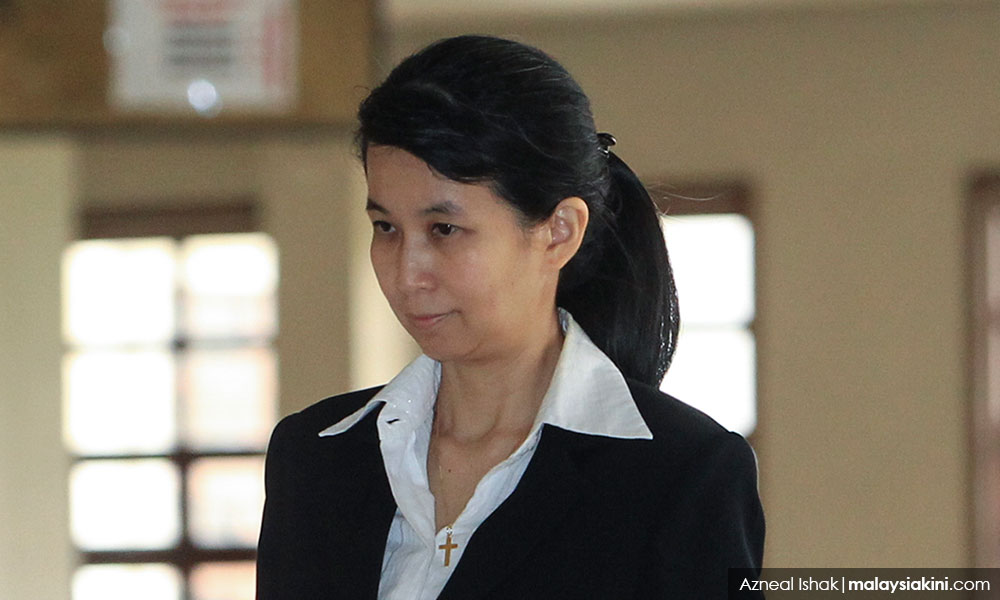 The criminal trial of former prime minister Najib Abdul Razak involving the alleged misappropriation of funds from SRC International Sdn Bhd enters its 46th day today at the High Court in Kuala Lumpur.
Malaysiakini brings you live reports of the proceedings.
---
Cross-examination continues with sterling in Najib's account
Najib enters the dock
---
Cross-examination continues with sterling in Najib's account
9.45am
- Defence lawyer Harvinderjit Singh continues his cross-examination by grilling former AmBank relationship manager Joanna Yu, who was in charge of accused Najib Abdul Razak's accounts, on her chats with 1MDB-linked fugitive Low Taek Jho in 2014.
Harvinderjit (photo) delves into a series of transfers in sterling that flowed into Najib's AmBank account ending in 880 the same year.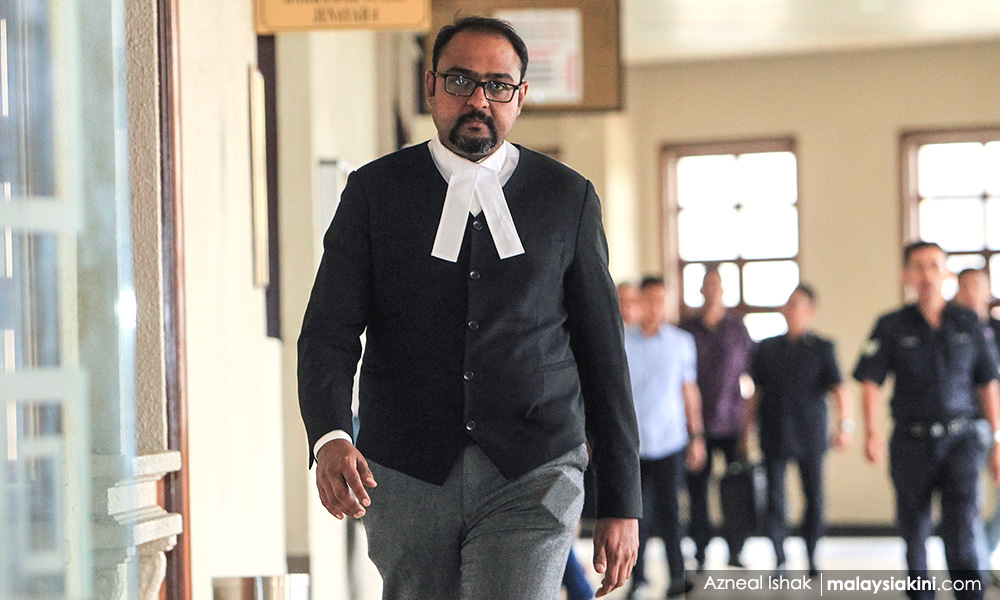 The lawyer seems to be trying to establish that Low played a key role in these transactions.
He suggests to Yu that the funds were "gifts," and asks her which address she directed emails to former SRC International CEO Nik Faisal Ariff Kamil, the mandate holder of Najib's accounts.
---
9.13am
-
Najib enters the dock as proceedings begin.
Also seen in court are deputy public prosecutor V Sithambaram and other members of the prosecution.
9.03am
- The accused Najib Abdul Razak enters the court and is seen conferring with his defence lawyer Harvinderjit Singh, as they await the beginning of proceedings.
---
Former AmBank relationship manager Joanna Yu can look forward to at least another day and a half's worth of cross-examination as former premier Najib Abdul Razak's RM42 million SRC International trial enters its 46th day.
Defence counsel Harvinderjit Singh said as much on Monday before Kuala Lumpur High Court judge Mohd Nazlan Mohd Ghazali.
The defence today is expected to rely on the voluminous chat logs extracted from Yu, the 54th prosecution witness.
More revelations may still emerge from these logs, such as her dealings with 1MDB-linked fugitive Low Taek Jho in relation to Najib's accounts with AmBank.
On Monday, Yu testified that Low had a propensity of using terms like "American pie" and "satay" as euphemisms for massive transactions in US dollars and ringgit involving the accounts of the accused.
-Mkini