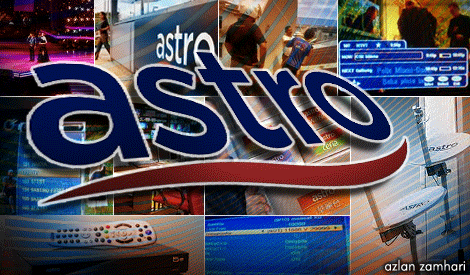 It is high time Astro features programmes commensurate with the high fees it charges Malaysian subscribers.
Time and again, so many complaints against Astro have been made especially for the endless repeats and silly programmes it shows to a captive local audience.
The Tamil programmes are becoming dull and uninteresting, and subscribers are irritated at the way things are going.
The presenters and anchors of various programmes are a boring lot, and those helming the comedy shows are the worst.
Those presenting the comedy shows are totally unfit and their childish talk is a pain in the neck.
The comedy programmes also lack quality and are vulgar and full of double entendres. It is sometimes embarrassing to watch these programmes with the family.
If Astro cannot get useful and meaningful programmes, it should close down the channel concerned and reduce the fees payable, not keep on displaying nonsense and expect the people to accept this hopeless situation and continue to pay the full amount through its lopsided and exploitative packages.
Local programmes featured in Astro too are not up to the mark, and Astro needs to infuse more variety and liveliness into them instead of allowing them to become as unvaried and drab as they are now.
Other programmes such as "Upin & Ipin" and "Oh My English!" are stagnant and tedious, and should be scrapped.
The children and students for whom these programmes cater to are turning away, as they have become a big bore and there is nothing creative or new.
Astro was created as an alternative to the staid and lacklustre local television stations, but over the last two decades, Astro has plummeted to the level of the local stations.
If Astro does not transform itself, it will surely lose its subscribers fast, as there are other alternatives now.
The government too has to look into Astro abusing its monopoly as well as the numerous customer complaints, and direct the cable television network to rectify its shortcomings and stop exploiting its customers. -Mkini