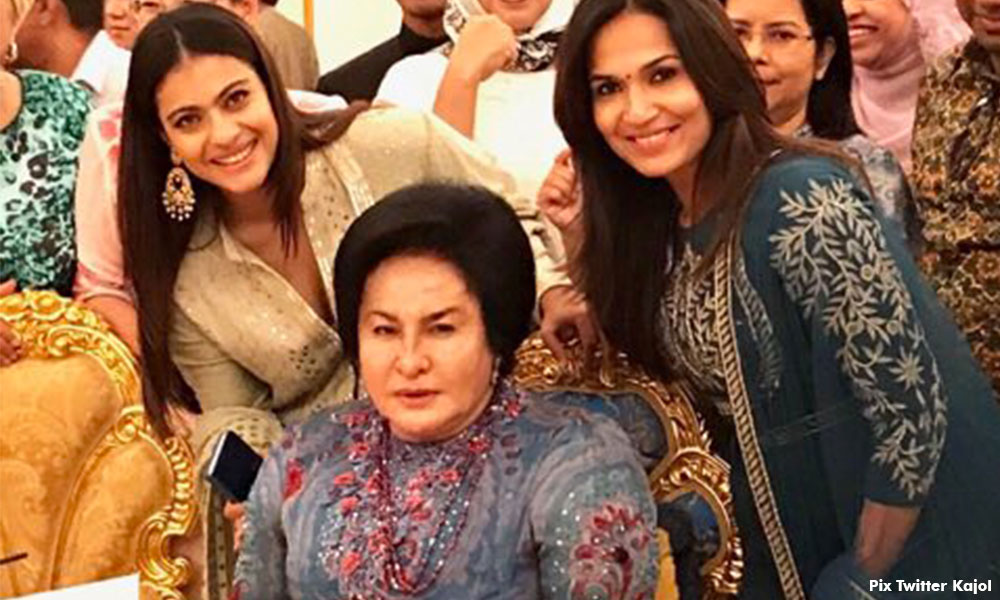 Bollywood superstar Kajol today rubbed shoulders with the prime minister's wife Rosmah Mansor and Minister in the Prime Minister's Department Azalina Othman, as she promotes her upcoming film "VIP2".
"One more for the women's club...with first lady of Malaysia Rosmah Mansor," the "Kuch Kuch Hota Hai" star said on Twitter.
Azalina also took to Twitter to share her excitement of meeting the top actress.
"How are you doing Kajol fans? Lucky to be able to meet and take pictures with someone who is idolised by many," she said.
Kajol was promoting her new film at a mall near Masjid India in Kuala Lumpur this afternoon.
Also with her was the children of Tamil film star Rajinikanth - Dhanush and Sondrya.
"VIP2" is screened in Hindi, Tamil and Telugu.
It is distributed by Malik Streams Corporation Sdn Bhd, the same distributor of the blockbuster film "Kabali".
Malik Streams managing director Abdul Malik Dashtigeer said Kajol was the reason he was drawn to "VIP2", a sequel to the 2014 film.
"The film did very well and I am confident 'VIP2' will be received well here, too.
"I know Malaysians love Kajol and will want to see her again after her performance in 'Dilwale'. Further, the film is directed by Rajinikanth's son, who is my friend," he was quoted as saying by Utusan Malaysia yesterday. -Mkini