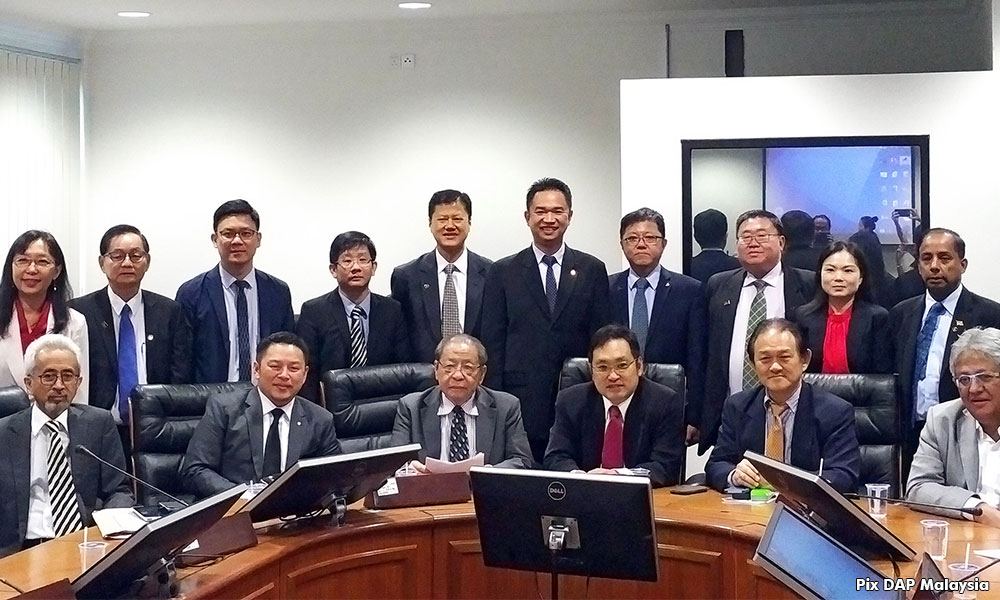 The extension of Chief Justice Md Raus bin Sharif's tenure is not only unconstitutional but shows that Sabah and Sarawak are not equal partners with Malaya in the Federation of Malaysia, elected opposition representatives said.
This is because there has never been a judge from Sabah or Sarawak appointed to the highest judicial post in the country, they said in a joint statement following a roundtable discussion on the matter called by DAP MPs Chong Chieng Jen (Bandar Kuching) and Wong Tien Fatt (Sandakan).
Md Raus' tenure extension bars Chief Judge of the High Court of Sabah and Sarawak, Richard Malanjum, from being appointed the chief justice, they said.
"Such discrimination is not in line with the spirit of 'equal partners' amongst Sabah, Sarawak and the Federation of Malaya under the Malaysia Agreement 1963 (MA63).
"At this juncture, when we are about to celebrate the 54th year of the Malaysia Day on 16th September, 2017, it will serve as a meaningful reminder to all about the long-ignored 'equal partners' spirit under the MA63, if a Sabahan judge were to be appointed as the chief justice, especially given that Richard Malanjum is currently the most senior Federal Court judge," they said.
Present at the roundtable were Lim Kit Siang (DAP-Gelang Patah), Jimmy Wong (DAP-Kota Kinabalu), Tan Kok Wai (DAP-Cheras), M Kula Segaran (DAP-Ipoh Barat), Thomas Su (DAP-Ipoh Timor), Teresa Kok (DAP-Seputeh), Julian Tan (DAP-Stampin), Oscar Ling (DAP-Sibu), Alice Lau (DAP-Lanang), Wong Ling Biu (DAP-Sarikei), Teo Kok Seong (DAP-Rasah), Jeff Ooi (DAP-Jelutong), Darrell Leiking (Parti Warisan Sabah-Penampang), Raja Kamarul Bahrin (Amanah-Kuala Terengganu).
Also present was former de facto law minister Zaid Ibrahim.
The Malaysian Bar described the appointments as "blatantly unconstitutional" while former prime minister Dr Mahathir Mohamad said the extension had "all the earmarks of favouritism".
Minister in the Prime Minister's Department Azalina Othman Said has challenged critics to take legal action against the judicial appointments. - Mkini