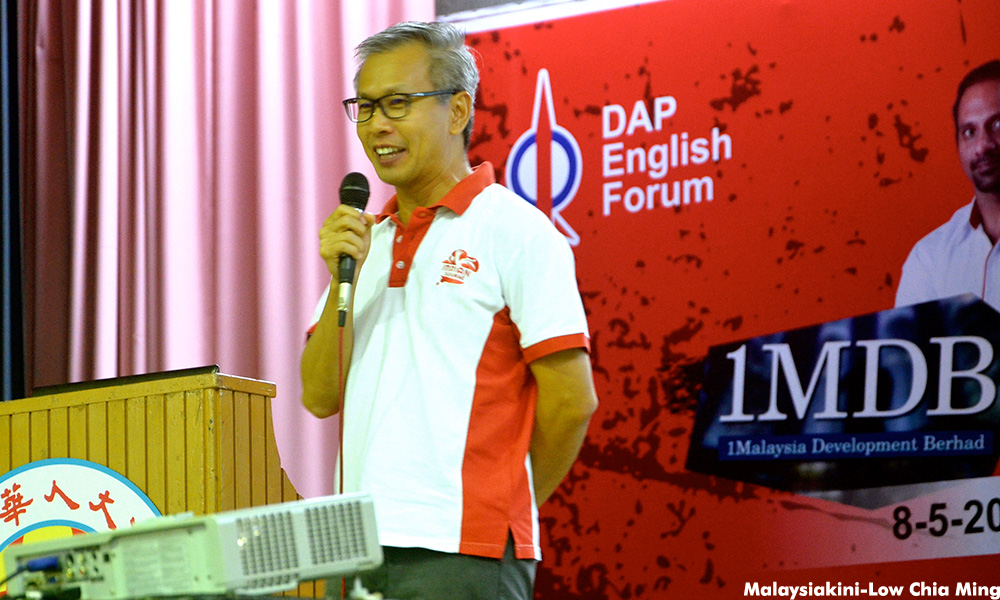 DAP lawmaker Tony Pua today concurred with Prime Minister Najib Abdul Razak that the opposition blew up 1MDB issues to topple the government.
The opposition did this because Malaysia is now a world-renowned kleptocracy, Pua said in a statement today.
Yesterday, Najib slammed certain politicians for blowing up the 1MDB issues out of proportion and for
trying to sabotage
the state investment fund in an attempt to topple the government in-between election cycles.
Najib acknowledged that there 'were lapses in 1MDB's governance', and he had 'personally given instructions for a rationalisation of the company's operations'.
Pua questioned why Najib only has the courage to deliver his 'defence' of 1MDB with a straight face to an audience, without giving them the opportunity to raise questions, and for refusing, over the past five years, to address Parliament on the matter.
Pua, who is also DAP publicity secretary, added that a total of 30 questions on 1MDB were rejected in Parliament on Monday.
"In fact, Najib would have had the best opportunity to make the opposition look like complete idiots - if it was true that the opposition was blowing the 1MDB issue 'out of proportion'," he said.
"Malaysians would also like to know why the prime minister refused to comment on the origins of the US$731 million deposited into his personal bank account in Malaysia, since the anti-kleptocracy action was filed in July last year by the US DOJ.
"Let us make it clear that the opposition did not sabotage 1MDB. The prime minister and the 1MDB top management did the sabotaging by carrying out misappropriations exceeding US$5.7 billion (RM25 billion), resulting in the company failing to meet its debt obligations," he said.
"However, we are in agreement with the prime minister that we are indeed fanning the single largest financial scandal in the history of Malaysia. This is in order to topple his disgraced administration, which has become a renowned kleptocracy in the eyes of the world."
The investment community are not gullible fools who would believe the naked emperor, the Petaling Jaya Utara parliamentarian said.
"Their confidence in the country will only be returned when a new, clean and competent government gets elected by 2018," he added. -Mkini