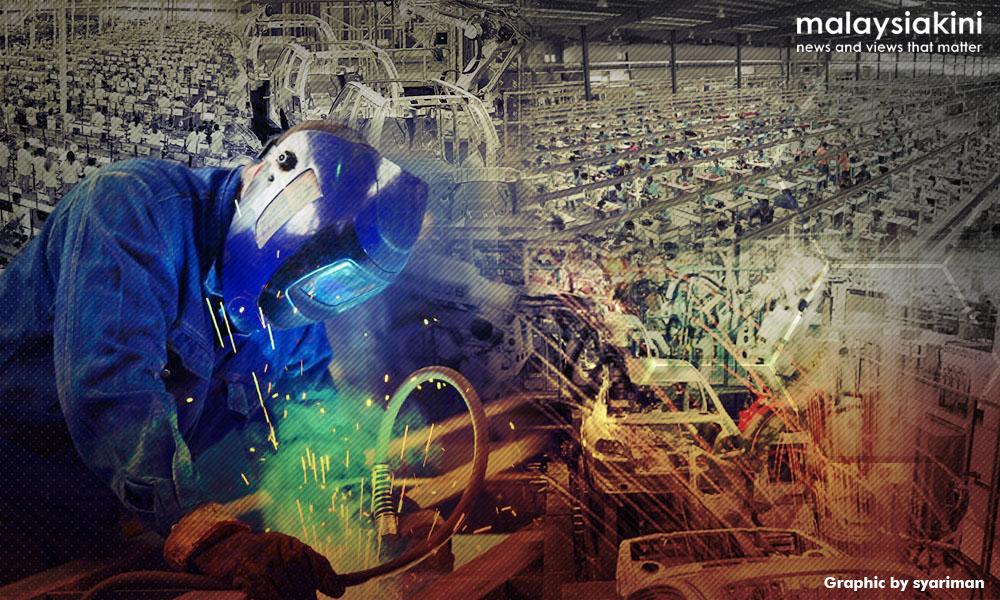 While it is possible to open up one million jobs within five years, it is equally important to create qualified people to fill those positions, an economist says.
Responding to Pakatan Harapan Youth's
pledge
yesterday to create the jobs if Harapan captures Putrajaya, Barjoyai Bardai told
Malaysiakini
that the number works out to about 200,000 jobs a year.
"It is possible to create one million jobs, but we need to improve the skills of the job seekers," Barjoyai said when contacted.
He said the country was moving towards a "fourth industrial revolution", where there will be lesser demand for unskilled labour.
This would spell a slow demise for middle-income jobs, such as technicians and supervisors, he added.
Thus, it is important to train workers to become more skilled and knowledgeable to fill the increasing demand for skilled labour, Barjoyai noted.
He also agreed with Harapan Youth's intention to reduce the country's dependency on cheap foreign labour, saying it is bound to happen as the demand for unskilled labour decreases.
"We do not have to eliminate them by force. They will naturally (be reduced) because of the lesser demand. They will be replaced by more qualified people," Barjoyai explained.
He also said there would be no point in creating new job opportunities, simply for foreign labour to fill them up.
While Barjoyai was at least optimistic about the creation of one million jobs within five years, fellow economist Mohd Yusof Kasim was certain that it would be an impossible task.
"I think it is not possible, in the current economic situation.
"Our economy is very much dependent on the global economy. We are a very open economy, we are not in isolation," Mohd Yusof said.
This is because, he clarified, job creation is affected by economic growth.
With the global economy in a downturn, it would be quite impossible to achieve one million jobs within five years, Mohd Yusof added. - Mkini