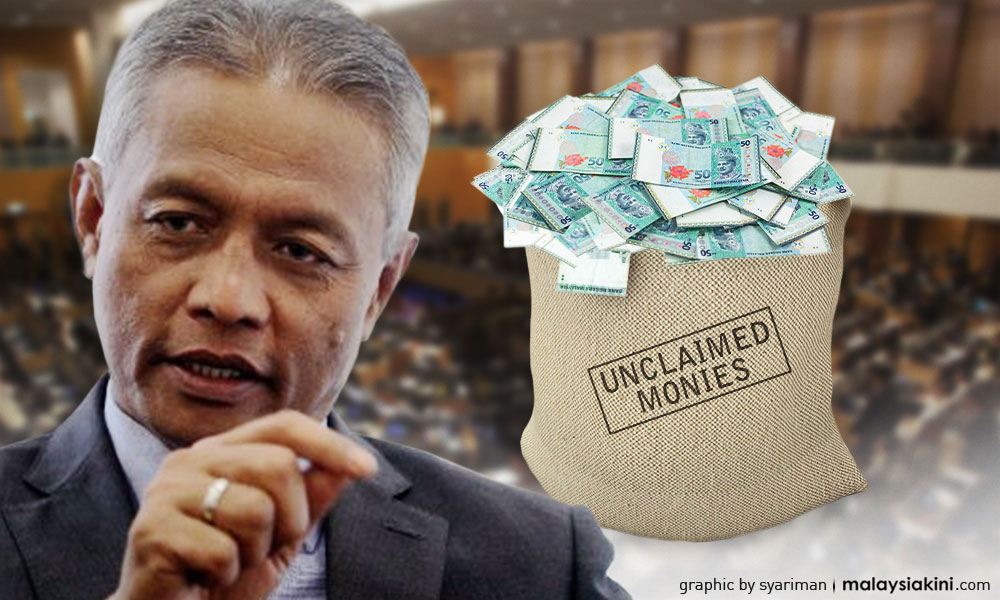 A total of RM5.7 billion in unclaimed monies from 1977 till June 30 this year is still being kept by the Accountant-General's Department, the Dewan Rakyat was told today.
Deputy Finance Minister Othman Aziz said the amount involved more than 55 million account records such as savings, current and business.
Replying to a question from Mohd Zaim Abu Hasan (BN-Parit), he said the unclaimed monies, included salaries, bonuses, commissions and dividends, were uncollected between a year and seven years.
Othman said the public could check on the unclaimed monies at 25 counters nationwide.
Thirteen of the counters are in the peninsula, Sarawak (seven), Sabah (four) and a new counter will be opened in Putrajaya.
As a trustee, the government is fully responsible for the monies and will ensure that they are safely kept until they are claimed, he added.
-- Bernama