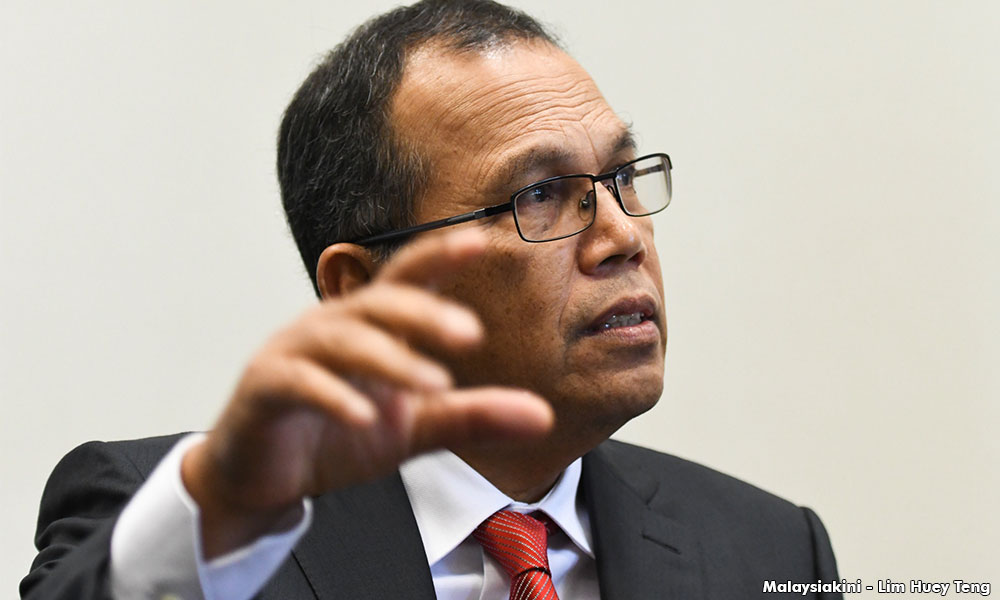 Former de facto Law Minister Zaid Ibrahim, along with two other parties today applied to recuse Chief Justice (CJ) Md Raus Sharif from hearing their appeal over the decision by Attorney-General Mohamed Apandi Ali to not prosecute Prime Minister Najib Abdul Razak.
The two other parties are former Umno member Khairuddin Abu Hassan and the Malaysian Bar.
The application was made at the Federal Court, on the common ground that Najib advised to the appointment of the CJ.
The Malaysian Bar provided three further grounds, namely that Raus could be a defendant in the Bar's application to challenge his extension as CJ, and that they are holding an extraordinary general meeting on August 3 over the CJ's tenure extension, and thirdly, the Attorney-General, who is the subject matter in the appeal, would represent the CJ in any application.
This is the first time lawyers have asked a sitting CJ to be recused from hearing a matter.
Justice Raus, who led the three-member bench, dismissed the objection, saying it has been a practice that he will decide cases based on the law.
The bench is currently hearing submissions on leave to appeal of the three applications.