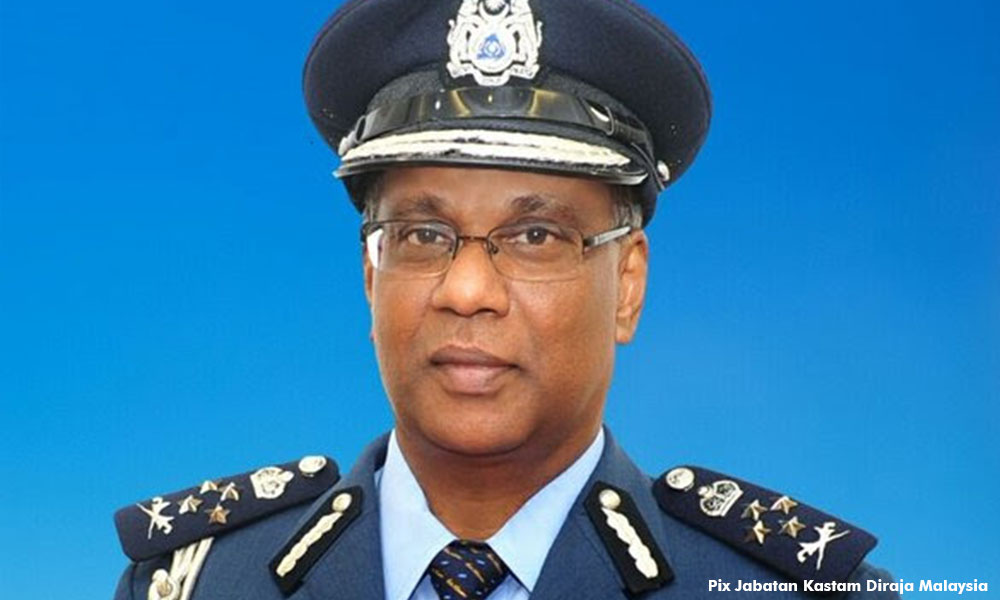 Customs Department director-general T Subromaniam today denied the accusation that the department owed more than RM36 million in goods and services tax (GST) reimbursements to 12 local councils in Selangor, as previously alleged by a DAP assemblyperson.
"It is true we did not pay. But we did not pay because the statements submitted by the local councils were dubious," he said at a press conference today, as reported by Free Malaysia Today.
On July 4, Balakong assemblyperson Eddie Ng Tien Chee
claimed
that the federal government owed more than RM36 million to local councils in Selangor since June 2016.
The money, according to Ng, comprises reimbursement of payments made for infrastructural works by the local councils, such as road upgrading and works pertaining to the Malaysian Road Records Information System (Marris).
Ng had slammed the GST imposed on local councils, which only provided services for the people.
Meanwhile, Subromaniam warned against filing incorrect returns to his department.
Under Section 88 of the Goods and Services Tax Act 2014, those found guilty could be fined a maximum of RM50,000, jailed a maximum three years, or both.
"My advice to all local councils is to ensure the GST statements submitted are true," he said.
"If the claims are false, how can we pay? By right we should be taking them to court."
Subromaniam, however, pointed out that taking court action would be a last resort.
Below is the breakdown of the reimbursements sought by the 12 local councils:
1) Shah Alam City Council - RM5,994,802.68
2) Klang Municipal Council - RM5,608,374.23
3) Kajang Municipal Council - RM5,133,918.13
4) Ampang Jaya Municipal Council - RM5,007,221.75
5) Selayang Municipal Council - RM4,174,960.00
6) Petaling Jaya City Council - RM3,245,106,13
7) Subang Jaya Municipal Council - RM2,787,986.95
8) Sepang Municipal Council - RM2,172,596.17
9) Kuala Langat District Council - RM688,457.65
10) Hulu Selangor District Council - RM725,319.51
11) Sabak Bernam District Council- RM447,181.56, and
12) Kuala Selangor District Council - RM198,040,98
-Mkini