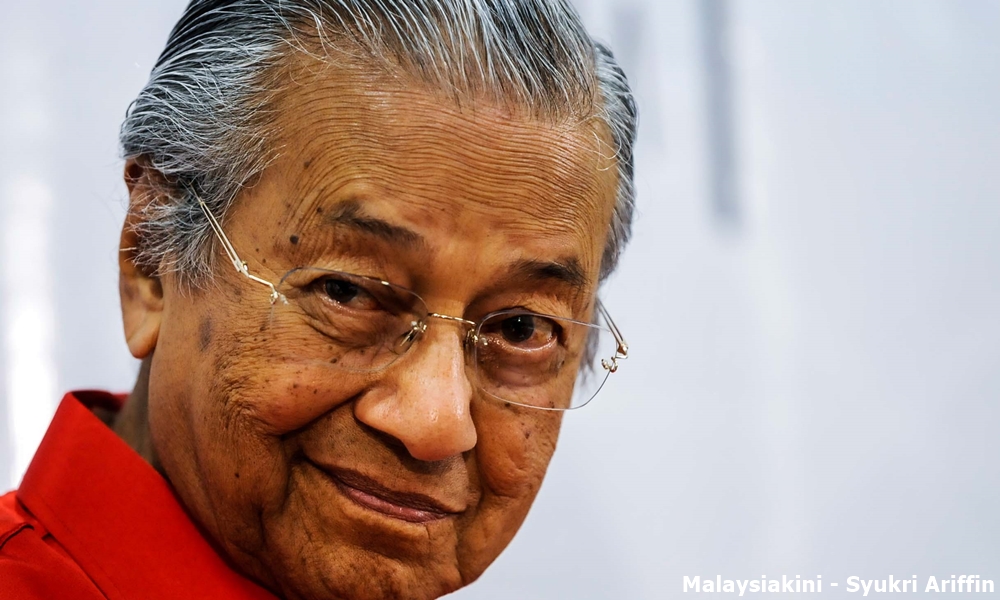 Umno Youth today demanded Pakatan Harapan chairperson Dr Mahathir Mohamad to answer for alleged "wrongdoings" committed when he was prime minister for 22 years.
It said Mahathir, who was the longest serving Umno president, must take responsibility for the "wrongdoings" committed.
Among them, said its assistant secretary Mohamad Sahfri Ab Aziz, was the alleged "corporate bailout" by the government under him to "save cronies".
"Umno Youth challenges Mahathir to admit and be honest about the corporate bailouts (by the government) of his cronies and his children's firms which cost billions of ringgit during his administration," he said in a statement.
Corporate bailouts have been a consistent criticism of the Umno-led government, especially by the opposition parties who have accepted Mahathir into their fold after he quit Umno last year.
Mahathir left Umno in protest of the 1MDB scandal to found Parti Pribumi Bersatu Malaysia (Bersatu) and has since become Prime Minister Najib Abdul Razak's arch nemesis.
However, Sahfri said Mahathir should admit that his actions are mainly to ensure his son Mukhriz becomes prime minister.
Mukhriz, now Bersatu deputy president, was Kedah menteri besar and sacked from Umno for criticising Najib over 1MDB.
Sahfri said Mahathir's actions are breaking up Malay political unity "which can only benefit the DAP".
The DAP, albeit multicultural, is a Chinese-majority party, he added.
"We urge Mahathir to stop being hypocritical by lambasting the government but remaining silent over wrongdoing in the DAP where democracy and rights of ordinary members are negated to uphold the Lim Kit Siang and Lim Guan Eng regime," he said.
Sahfri was referring to the notice by Registrar of Societies (ROS) to DAP to hold a re-election for its central executive committee after its December 2012 election was found faulty.
The DAP had held a re-election in 2013, but this too was found lacking by the ROS.
The DAP said it will
comply
and hold a re-election, albeit under protest.
Sahfri also urged Mahathir to admit that Bersatu has no real power in Harapan because it has only one parliamentarian - its president Muhyiddin Yassin, who is Pagoh MP.
Muhyiddin is
one of three
Harapan deputy presidents, alongside DAP's Guan Eng and Amanah's Mohamad Sabu.
"As a small and weak movement, Bersatu is relying on the DAP to fulfil its objectives, and this too will depend on the DAP as the strongest party in Harapan," he said.
The DAP has 36 MPs, ahead of PKR (28) and Amanah (6). -Mkini