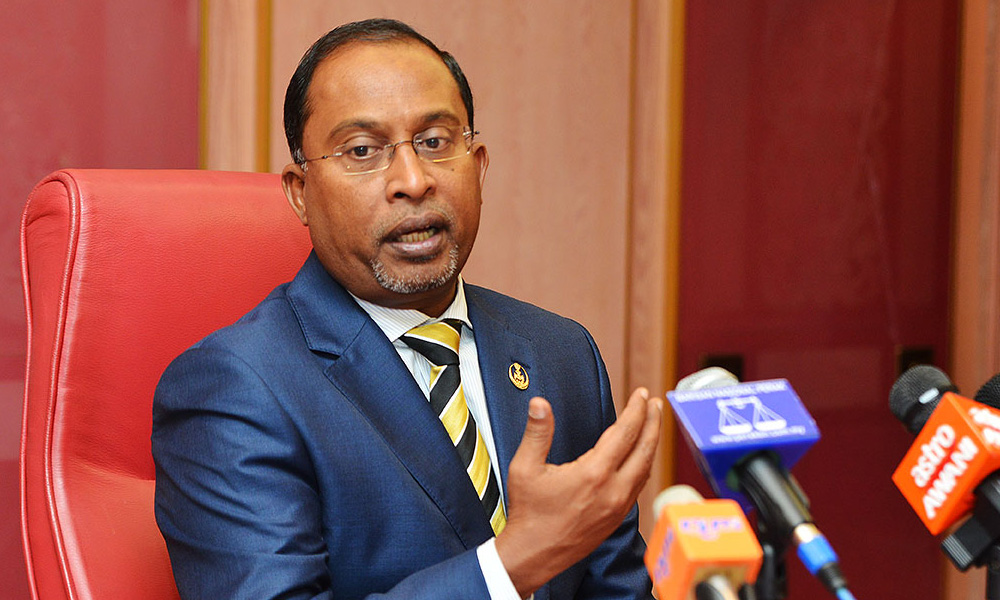 Selangor Menteri Besar Mohamed Azmin Ali's action of disparaging the Perak state government at a ceramah in Kuala Kangsar recently has been slammed by Zambry Abd Kadir as being uncouth and disrespectful of another state leader.
The Perak Menteri Besar said Azmin's remarks sounded as if he was the one responsible for developing Selangor into what it is today and making comparisons with Perak also smacked of arrogance.
"Azmin need not compare because if he is so proud of Selangor now, he should understand that Selangor was not built through his magic lamp, and people are aware that Selangor became developed when the Barisan Nasional government was ruling it.
"It is Azmin's right to come to Perak. But if he comes to defame and insult the state, it is bad and uncultured behaviour," Zambry said at a press conference after chairing a state executive council meeting today.
He was asked to comment on claims that Azmin had denigrated the Perak government at the ceramah, where he also touched on several initiatives implemented by the Selangor government, such as a microcredit scheme for entrepreneurs, scholarships for students and assistance for would-be Haj pilgrims, while these had been implemented earlier by the Perak government.
Zambry said Perak had received various recognitions from within the country and outside, such as for its poverty-eradication programme, for the best water supply management in the country, and best financial management as acknowledged by the National Audit Department.
However, he added, the state government under his leadership had not been going around trumpeting these achievements and criticising or ridiculing the leadership of other states.
"As Menteri Besar, I could use the approach of exposing the weaknesses of other states' administration but I teach the line-up of my own administration to always uphold the principles of mature politics, with the focus given to managing and developing the state.
"I am confident the people in Perak are wiser in making evaluations while appreciating the commitment of the state government, which always goes to the ground (to meet and assist the people), including through the Menteri Besar Retreat Programme carried out in every district for quite sometime now," he said.
-- Bernama