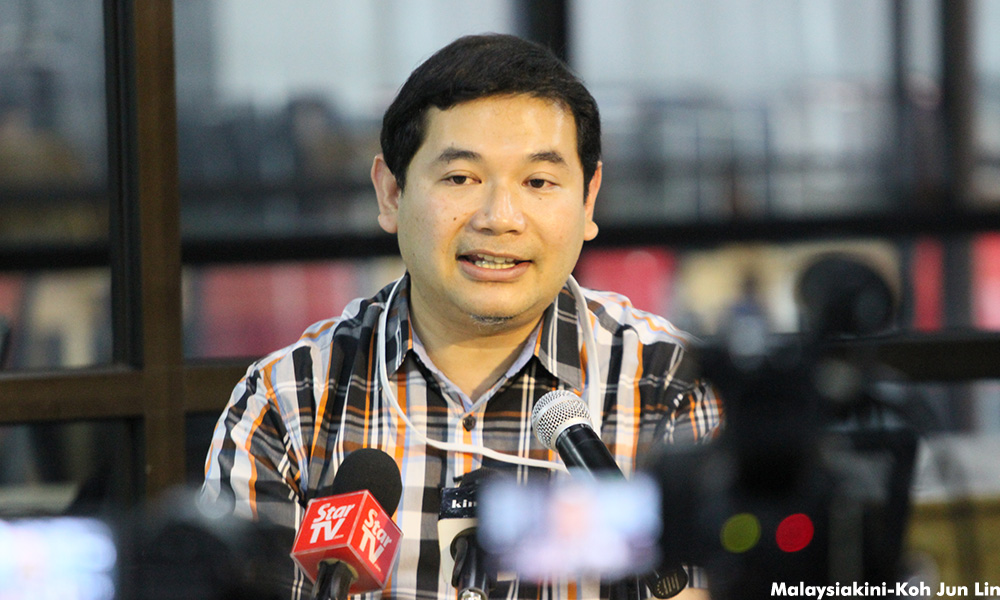 PKR vice-president Rafizi Ramli is seeking donations to pay for damages and costs related to the National Feedlot Corporation (NFC) defamation suit after he was threatened with a bankruptcy proceeding.
"A few weeks ago, my lawyer received a demand letter asking for the RM300,000 to be paid. Otherwise, they threatened to commence a bankruptcy proceeding against me.
"My appeal against the verdict will only be heard in October 2017 and thus, unfortunately, I have to comply," he said in a Facebook posting yesterday.
The suit was filed after Rafizi claimed that NFC chairperson Mohd Salleh Ismail had bought eight properties at KL Eco-City with public funds allocated to the company.
A high court
ruling
last year deemed this defamatory and ordered Rafizi to pay RM150,000 to Salleh and RM50,000 to NFC. They were also awarded costs of RM100,000.
"I hate to do a public appeal because I was not raised to go around with a begging bowl," Rafizi said.
"One day, I hope we can look back and tell ourselves that we have rid this country of corruption."
Rafizi, who is Pandan MP, also reportedly leaked confidential Public Bank customer-profile documents, which led to him being charged in 2012 under the Banking and Financial Institutions Act (Bafia) 1989.
"The NFC scandal is long gone and is mostly forgotten. But six years on, my lawyers and I are still going up and down court rooms every month to attend to the legal aftermath.
"I am due to be sentenced later this year for allegedly breaching the banking secrecy regulation in the process of exposing the scandal.
"On top of that, I have to fork out RM300,000 to pay to NFC, its owners and lawyers," said Rafizi.
However, he said he does not regret getting himself into this mess.
"There had been many other exposes since. We worked with journalists to expose the Mara scandal in Australia, the financial irregularities at Tabung Haji and the scrutiny over 1MDB's investments," he said.
"In return (for uprooting corruption), each one of us in this line of duty faces lawsuits that can bankrupt us every now and then."
Donations can be made at
Invoke Malaysia
or banked into the group's account at 5622 0964 0698 (Maybank). - Mkini